Reduce plastic use in your kitchen with a healthier, more sustainable way to store food with Bee's Wrap. Our reusable and biodegradable wraps are the perfect alternative to plastic—for storing sandwiches, cheese, fruits, vegetables, and for covering a bowl or casserole dish.
Natural food wraps can make a powerful difference in reducing plastic waste. Whether your food storage needs are for on-the-go snacks, family dinners, or homemade desserts, our organic food wrap selections are made to fit your lifestyle.
Use the warmth of your hands to wrap fruit, bread, cookies, cheese, or to cover bowls and casserole dishes. Bee's Wrap will hold its shape when it cools, creating a seal.
WASHABLE, REUSABLE, COMPOSTABLE
MADE IN VERMONT BY A CERTIFIED B CORP
ETHICALLY SOURCED INGREDIENTS
Available in sizes:
Sandwich (13″ x 13″) – great for lunch-to-go
Large (13″ x 14″) – great for keeping fruits and veggies fresh
Medium (10″ x 11″) – great for keeping avocados and cheese fresh
Small (7″ x 8″) – great for lemons, limes, kiwis & more
Contains 1 individual wrap
Wash Bee's Wrap in COOL water with mild dish soap and let air dry. After you air dry you Wrap, fold and store in a drawer or basket on the counter.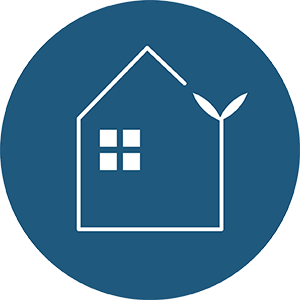 Our Sustainability Promise
With every textile we produce, we put great emphasis on the conscientious sourcing of materials that make as minimal an impact on our environment as possible. Whether that means spending the extra time and money to identify GOTS certified organic cotton for our bedding and tabletop collections and sustainable bamboo fiber for our blanket backings, or sourcing chemical-free wool from family farms to stuff our pillows, you can have confidence in the fact that environmental friendliness informs every decision we make at Linda Cabot Design. We are dedicated to consistently educating ourselves on the topic of sustainable practices and will always strive to find exciting, innovative and environmentally-friendly materials with which to work as they continue to become available.