Plant-based makeup is a beautiful and guilt-free alternative to drugstore makeup. Our Prism Highlight Stick adds a dewy sheen to your skin and leaves it looking fresh all day. This all-natural highlighter works to accentuate your natural glow and diminish any dullness. Apply highlighter to cheekbones, collar bones, or brow bones for a refreshed, revitalized look.
Made by Among the Flowers
Comes in 0.5oz sustainable plastic-free container
Ingredients:
Rice bran oil
Beeswax
Himalayan cedarwood and orange essential oil
Iron oxide
Kaolinite (rose clay)
Apply thin layer to skin for extra glow.
Stop use if irritation occurs.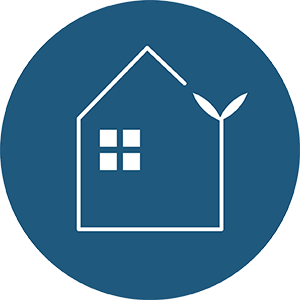 Our Sustainability Promise
With every textile we produce, we put great emphasis on the conscientious sourcing of materials that make as minimal an impact on our environment as possible. Whether that means spending the extra time and money to identify GOTS certified organic cotton for our bedding and tabletop collections and sustainable bamboo fiber for our blanket backings, or sourcing chemical-free wool from family farms to stuff our pillows, you can have confidence in the fact that environmental friendliness informs every decision we make at Linda Cabot Design. We are dedicated to consistently educating ourselves on the topic of sustainable practices and will always strive to find exciting, innovative and environmentally-friendly materials with which to work as they continue to become available.