For our third collection, we will draw inspiration from our great oceans. As an advocate for ocean health, Linda is endlessly captivated by the water, often painting it and its gifts: shells, coral and marine animals. Called Her Ocean, this range will be an ode to the bounty and beauty of the sea.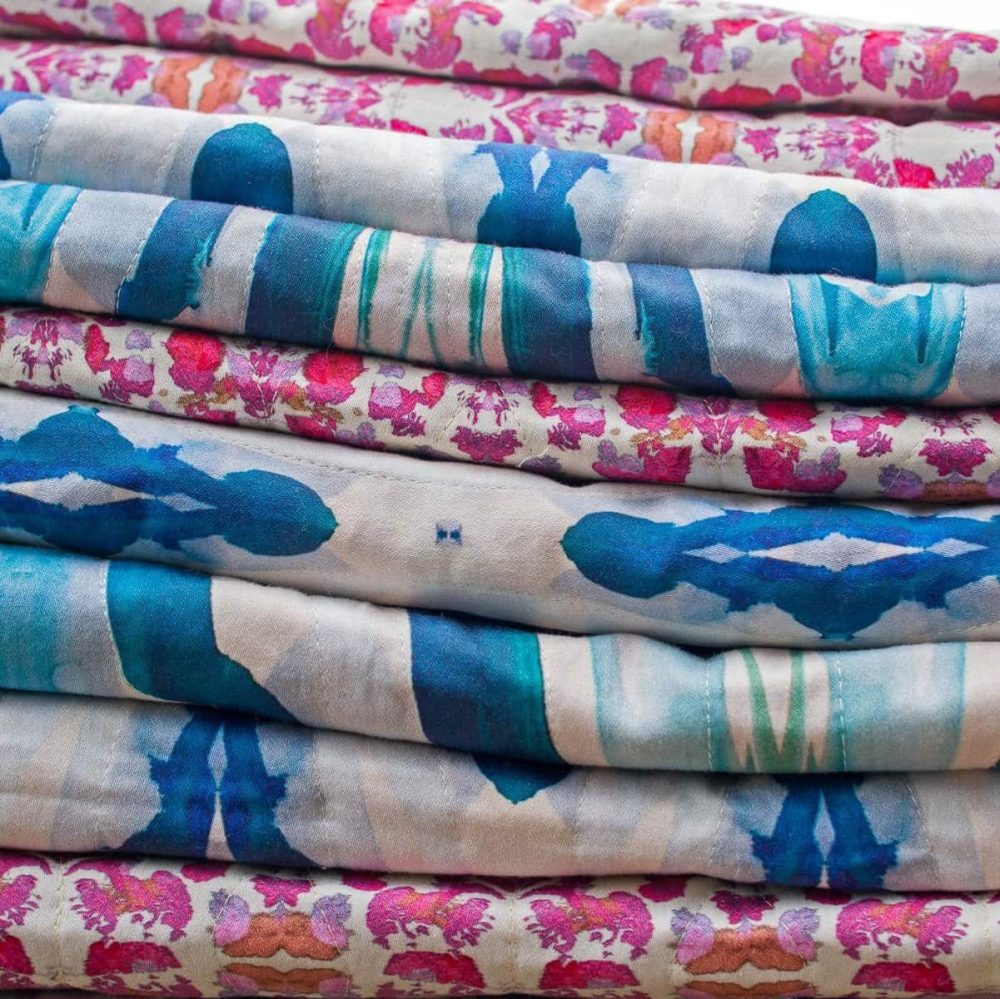 All of our colorful organic cotton fabrics are available to purchase by the yard.
Minimum order one yard
Lead time is 3 weeks.
Cost per yard is $80
Reach out to us at hello@lindacabotdesign.com and tell us what you are looking for!