Our first collection, North Haven Picnic, is based on a watercolor painting of the Penobscot Bay islands, with all of the patterns derived from this one small work of art. The collection's sun-kissed sensibility is achieved with a palette of watercolor-washed blues, greens, ochres, and pinks, all representative of the stunning Maine landscape that designer Linda Cabot has called home ever since she was a child.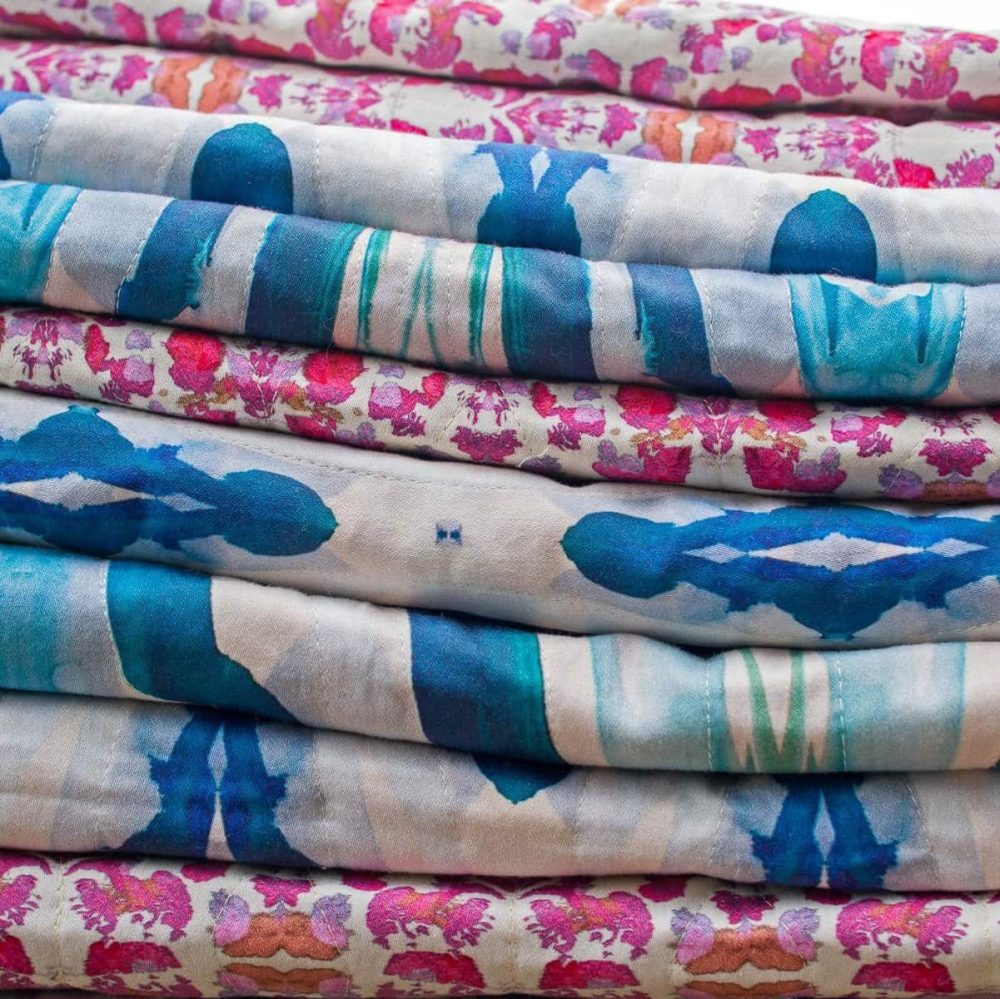 All of our colorful organic cotton fabrics are available to purchase by the yard.
Minimum order one yard
Lead time is 3 weeks.
Cost per yard is $80
Reach out to us at hello@lindacabotdesign.com and tell us what you are looking for!