Kick back and relax, guilt free!!
Ditch that polyester fill in your decorative throw pillows! Not only do poly-fill pillows flatten easily over time, but they are non-biodegradable & made with nasty chemicals that produce toxic off-gases that we inhale during use.
Our Eco-Friendly Wool Pillow Inserts are safe for both our bodies and our earth! Incased with 100% organic cotton fabric, and filled with 100% chemical free wool sourced from a New York family farm, you will feel good having them in your home. 
Outer is 100% organic cotton
Fill is 100% chemical free wool, sourced from a New York family farm
Wool pillow inserts are available in four sizes:

20″x20″
17″x17″
12″x12″
14″x24″

1 pillow per quantity
Made in USA
Each pillow is proudly sewn and stuffed at a not-for-profit developmental disability work center
Benefits of Wool:
Breathes well and keeps humidity levels low
Repels dust mites
Naturally fire resistant
Anti-microbial
Anti-bacterial
Spot clean if necessary with biodegradable soap.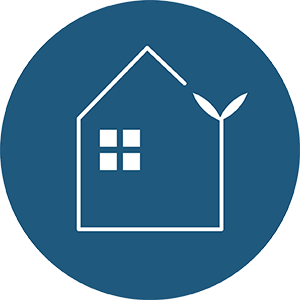 Our Sustainability Promise
With every textile we produce, we put great emphasis on the conscientious sourcing of materials that make as minimal an impact on our environment as possible. Whether that means spending the extra time and money to identify GOTS certified organic cotton for our bedding and tabletop collections and sustainable bamboo fiber for our blanket backings, or sourcing chemical-free wool from family farms to stuff our pillows, you can have confidence in the fact that environmental friendliness informs every decision we make at Linda Cabot Design. We are dedicated to consistently educating ourselves on the topic of sustainable practices and will always strive to find exciting, innovative and environmentally-friendly materials with which to work as they continue to become available.