An effortlessly versatile & breezy layering piece — our Cardigan in Lace Sage is sprinkled with a delicate & sophisticated lacy sage motif.
Layer this lightweight, whimsical cardi over jeans & a tee, casual midi-dress, elegant cocktail dress, or swimwear. Made from sustainable TENCEL™ Lyocell, this piece drapes and flows beautifully & feels oh so soft to the touch. These are special, limited run pieces.
'et cetera' by Erin
Part of the 'et cetera' by Erin fashion collection, the Cardigan was carefully designed by our in-house product designer, Erin Kerbert, using Linda's unique Lace Sage pattern. The idea behind this graceful design was to create a versatile & sustainable garment that can be worn to almost any occasion.
Details:
One size fits most
100% TENCEL™ Lyocell, a sustainable lightweight woven fabric
Printed with 100% certified Oeko-Tex Standard ink
Made in New England — variations should be expected and embraced
Limited Run Pieces
Model measurements:
Height = 5' 8"
Waist = 26"
Hips = 35"
Bust = 34"
Sustainability: From forest to fabric
TENCEL™ Lyocell is a fabric made from cellulose fibers harvested from trees. That's right, TREES! Since these fibers are botanic in nature, they are biodegradable, lowering textile waste build-up in landfills worldwide. TENCEL™ is manufactured in a closed-loop production process, meaning more than 99% of the solvent used is recovered, purified and reused to spin wood pulp into yarn again and again. As a result, the life cycle of TENCEL™ has a low environmental impact from start to finish, making it a truly sustainable material.
Key benefits of TENCEL™ Lyocell:
Sustainable production
Gentle on skin
Enhanced Breathability that feels cool and dry
Temperature regulating
Unfavorable for bacteria growth
Biodegradable
Botanic in origin
Made using a closed-loop production system
Machine wash with cold water and phosphate free detergent; Line Dry or tumble dry on low heat; Iron when damp or steam garment if necessary; Do not bleach.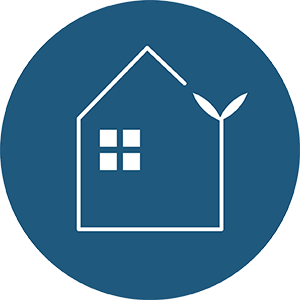 Our Sustainability Promise
With every textile we produce, we put great emphasis on the conscientious sourcing of materials that make as minimal an impact on our environment as possible. Whether that means spending the extra time and money to identify GOTS certified organic cotton for our bedding and tabletop collections and sustainable bamboo fiber for our blanket backings, or sourcing chemical-free wool from family farms to stuff our pillows, you can have confidence in the fact that environmental friendliness informs every decision we make at Linda Cabot Design. We are dedicated to consistently educating ourselves on the topic of sustainable practices and will always strive to find exciting, innovative and environmentally-friendly materials with which to work as they continue to become available.