A gentle touch of nature; we'd like you to meet our Wrap Scarf in Beach Rose Blue. An airy, temperature regulating scarf made from sustainable and lightweight TENCEL™ Lyocell fabric. Feel good about wearing this grab-and-go essential to add a pleasant pop of color to any ensemble.
The Wrap Scarf in Beach Rose Blue is a breath of fresh air. Wear this sustainable wrap scarf beauty as a headwrap, around your neck, as a belt, and more!
Details:
Scarf is 90 inches x 9.5 inches
Made from 100% TENCEL™ Lyocell,

a sustainable lightweight woven fabric

Hand stitched in Massachusetts
All of our products are handmade and therefore one of a kind. Variations should be expected and embraced
Limited run pieces
Sustainability: From forest to fabric
TENCEL™ Lyocell is a fabric made from cellulose fibers harvested from trees. That's right, TREES! Since these fibers are botanic in nature, they are biodegradable, lowering textile waste build-up in landfills worldwide. TENCEL™ is manufactured in a closed-loop production process, meaning more than 99% of the solvent used is recovered, purified and reused to spin wood pulp into yarn again and again. As a result, the life cycle of TENCEL™ has a low environmental impact from start to finish, making it a truly sustainable material. 
Key benefits of TENCEL™ Lyocell:
Sustainable production
Gentle on skin
Enhanced Breathability that feels cool and dry
Temperature regulating
Unfavorable for bacteria growth
Biodegradable
Botanic in origin
Made using a closed-loop production system
Machine wash in hot water with phosphate detergent. Line dry. Warm iron as needed (optional).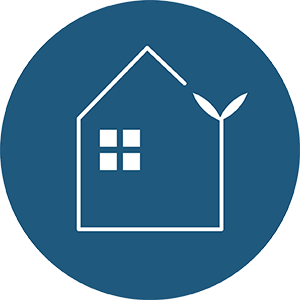 Our Sustainability Promise
With every textile we produce, we put great emphasis on the conscientious sourcing of materials that make as minimal an impact on our environment as possible. Whether that means spending the extra time and money to identify GOTS certified organic cotton for our bedding and tabletop collections and sustainable bamboo fiber for our blanket backings, or sourcing chemical-free wool from family farms to stuff our pillows, you can have confidence in the fact that environmental friendliness informs every decision we make at Linda Cabot Design. We are dedicated to consistently educating ourselves on the topic of sustainable practices and will always strive to find exciting, innovative and environmentally-friendly materials with which to work as they continue to become available.