Community is so important to us and now the LCD team is busy using our organic cotton fabrics to craft much-needed protective masks for healthcare and other essential workers. The need for protective masks for the nation's healthcare workers is well documented, and the need for protective gear goes far beyond these professionals on the front lines treating COVID-19.
Transportation workers, food service, and essential store employees are all keeping us safe and keeping the country running. Their value has certainly been realized during the pandemic. Quick Amazon delivery that once seemed like a luxury feels more like a necessity especially for those who have a compromised immune system and are unable to leave the house. Food delivery apps such as Grubb Hubb are more important than ever for families that are juggling full-time work from home, homeschooling, and the stress of caring for high-risk family members.
Many of the unsung heroes of this epidemic are workers who support the healthcare industry such as van drivers, cleaning professionals, people who work with the homeless, and food service workers. These true essential workers may not have the training and technical support they need to stay safe, but it is imperative that they stay safe and healthy.
As of April 3rd, the CDC has directed people to wear cloth masks to keep them from touching their faces and also help in stopping the spread from asymptomatic people with Covid-19. The use of N95 masks should be used solely for healthcare professionals on the front lines combatting the virus.
Once we recognized the urgent need for masks, we quickly pivoted our production and resources to produce masks. The entire Linda Cabot Design team pitched in and got to work! Our first decision was sorting through a variety of mask designs that had been making their way around the web and social media. We landed on a design that has two organic layers and incorporates a pocket for inserting a carbon filter, so the masks provide an added layer of protection for the wearer. Fortunately, we were able to secure filters so they can be donated along with the fabric masks.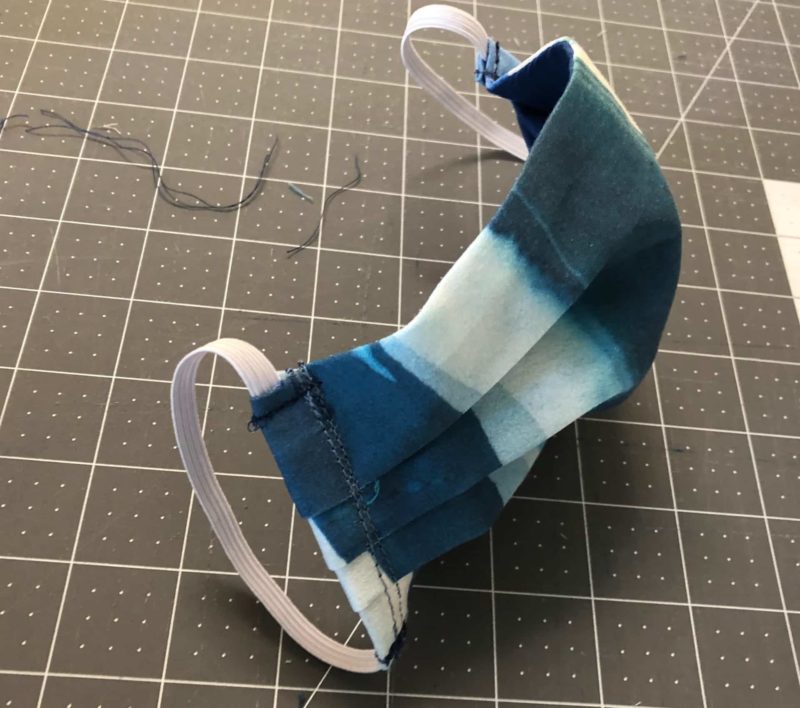 Linda Cabot Design saves all our scrap fabric and samples, so no bit of fabric goes to waste or takes up space in landfills. Many of these remnants were used for the masks and we love producing some of the prettiest organic facemasks around!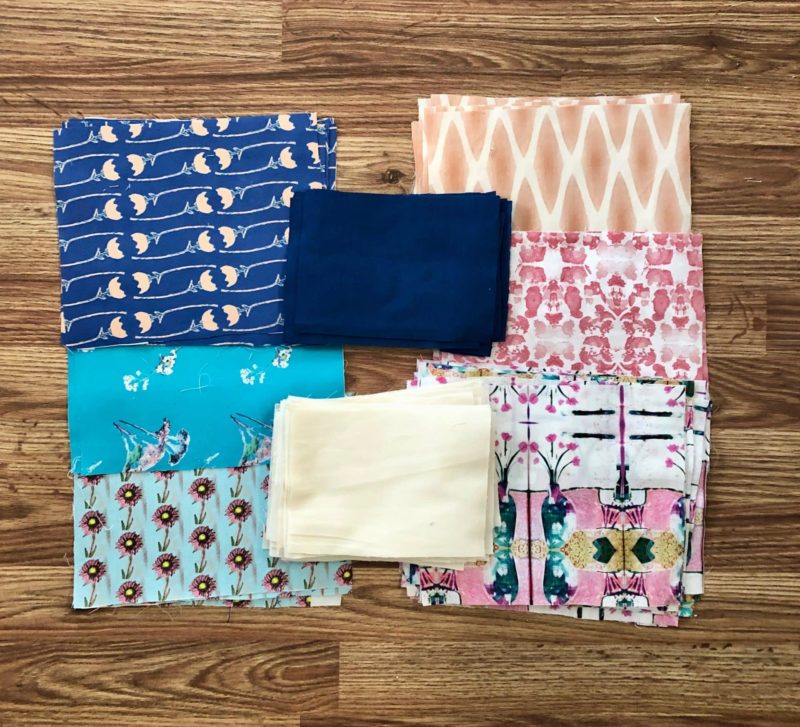 Each piece of fabric is ironed multiple times during the production process. Here Lynda Simonton, LCD's director of operations, works from her kitchen ironing pieces to pass along to our stitchers. Lynda can't sew but her ironing talents are being put to good use!
Crafting the masks requires several sewing steps to ensure a fitted design that will protect the wearer with multiple layers of fabric. Here masks featuring our North Haven Painting fabric are backed with a solid teal organic cotton fabric.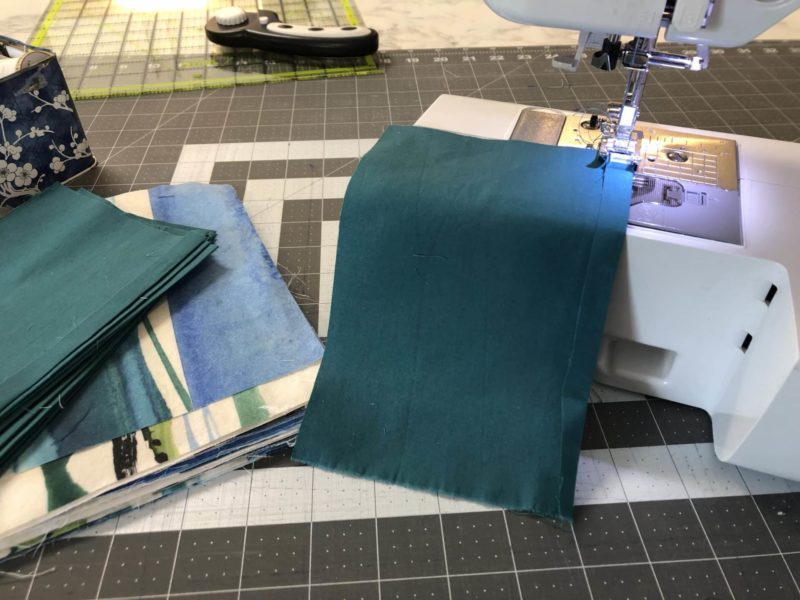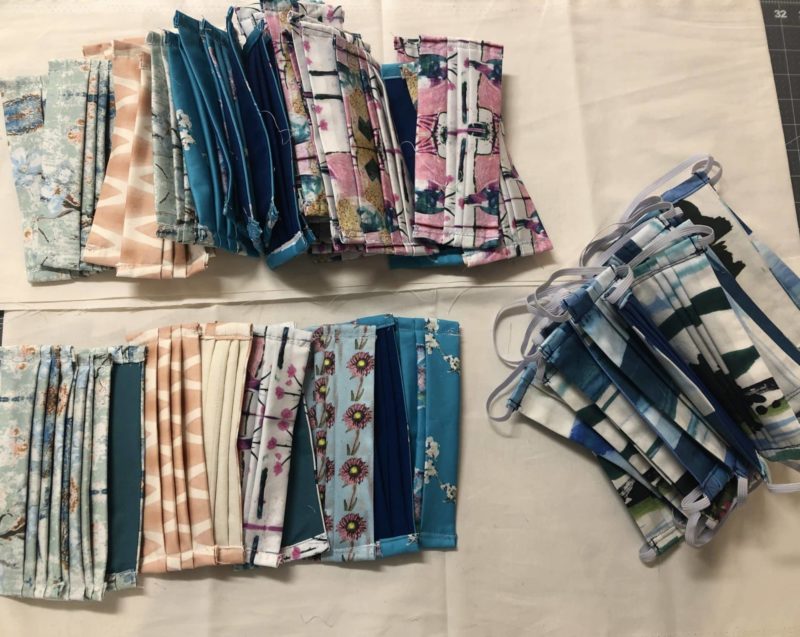 We continue to be amazed and grateful to all the workers who continue to go to do their jobs despite putting themselves at risk. We are honored to support them with the gift of organic cotton masks so we can help them stay as safe as possible.
Our first batch of masks is now ready for distribution. We hope the colorful 100% organic cotton fabrics and the thought that people in the community are looking out for their health and safety adds a bit of cheer to the wearer's day!