Halloween is just around the corner; dancing skeletons, scary movies, spooky decor, and of course — candy. Striving for a more sustainable lifestyle comes in all forms. This year for Halloween, we found our favorite organic and ethically sourced candy brands that you can shop and help support. 
Organic candies contain cane sugar instead of GMO sugar or high fructose corn syrups, natural ingredients for color and flavors, natural waxes, and more heat stable oils. Plus being certified organic means it has non-GMO ingredients which haven't been sprayed with any pesticides — there's nothing spookier than pesticides right?!
Here is a list of some great organic and ethically sourced candies for Halloween this year:
Equal Exchange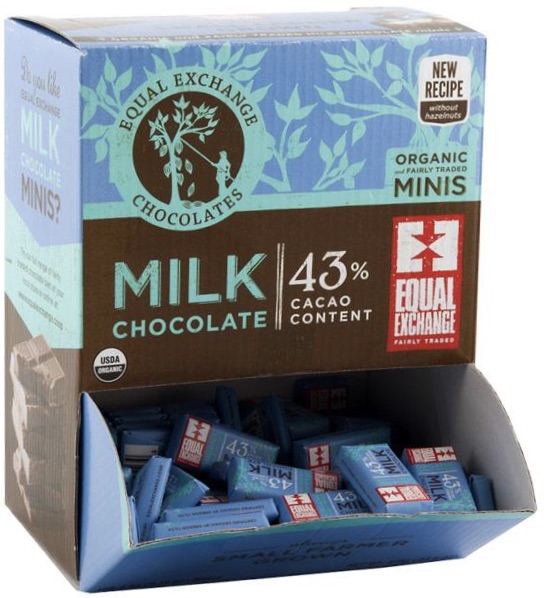 Equal Exchange began when 3 managers at a New England food co-op wanted to create a brand that would allow farmers and workers to have more control over their business while still providing high quality & nourishing products. Originally, they began by selling coffee beans, but then added hot cocoa mix and finally chocolate bars. Their organic chocolate minis are delicious and perfect for Halloween this year.
Justin's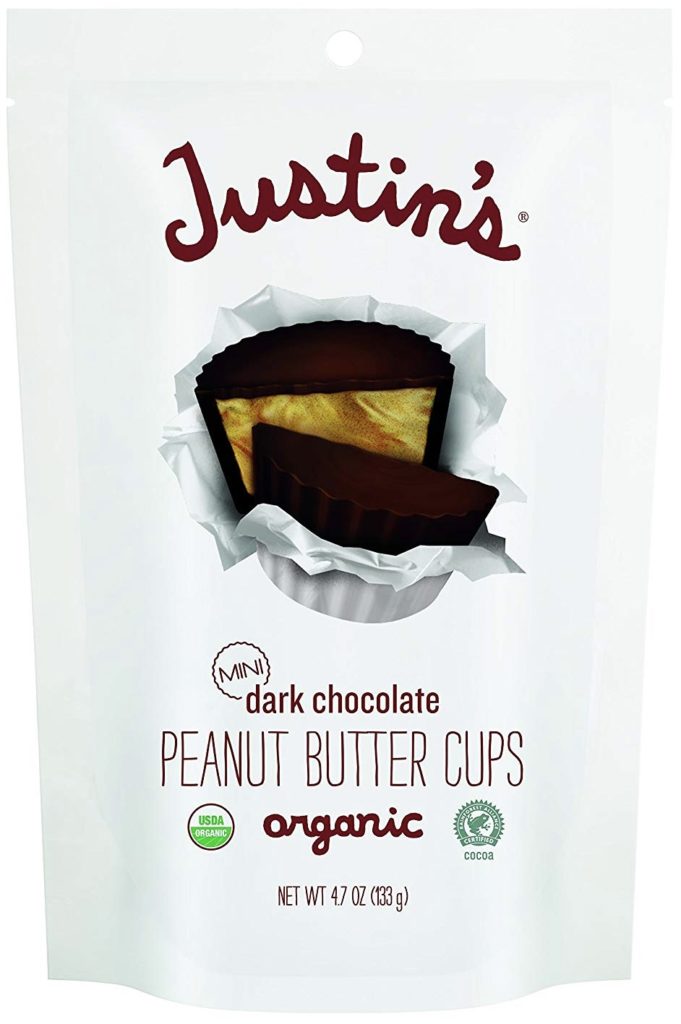 Justin's doesn't just make a variety of nut butters, they also have delicious peanut butter cups that are great for Halloween this year. Using high quality, sustainable ingredients, Justin's is a great alternative to big candy brands. Justin's is certified organic and is mindful of their ingredient sourcing, striving to use better ingredients from domestic suppliers; Justin's is not afraid to ask the tough questions about how they're grown, handled and shipped.
UNREAL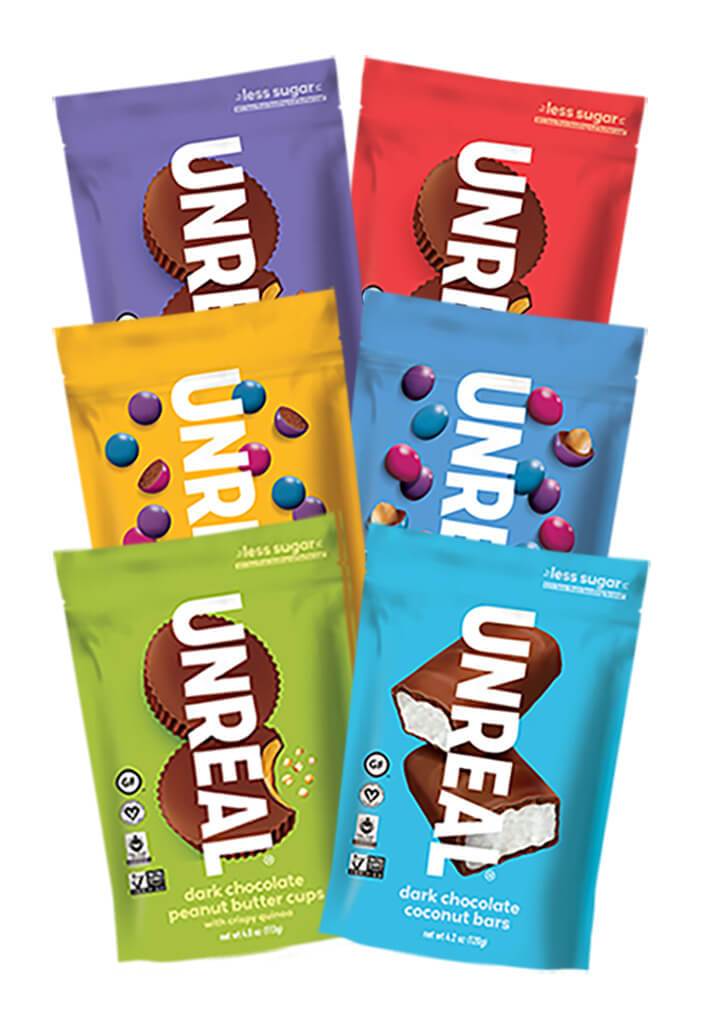 UNREAL candy is just that — unreal. All of your favorite candies reinvented using simple, organic, sustainable, non-gmo project verified ingredients for the good of our health, the planet, and the farmers. Using up to 51% less sugar than the leading brands and never cutting corners by adding corn syrup or sugar alcohols, UNREAL Candy is a sweet treat for Halloween this year. – no tricks here!
OCHO Organic Candy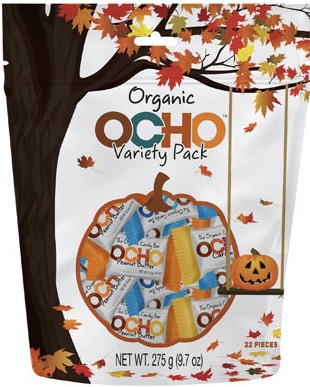 OCHO (Organic CHOcolate) began when founder, Denis Ring, wondered why there were no good-tasting organic candy brands — so he started his own. OCHO is a Fair Trade Certified brand that has a growing commitment to raising the bar in social responsibility and environmental sustainability. Using all organic ingredients, OCHO is an awesome Halloween candy you can support this year. We love this multi-pack that is great for trick-or-treaters!