On a beautiful spring evening, we threw open the doors of our boutique located on the first floor of the Boston Design Center and celebrated the art of our boutique manager Erin Kerbert. When Erin isn't managing our shop, developing product, or sewing she is creating art in her studio.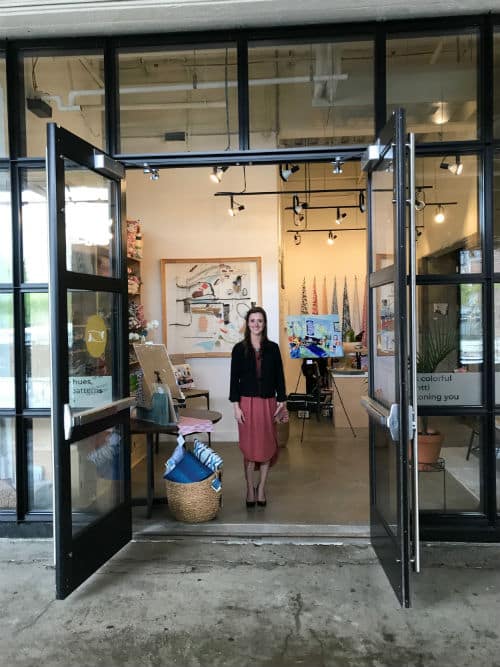 What better way to spend an evening then celebrating the power of art and creativity?
The evening brought a large group of Erin's family and friends including classmates from her masters in fine art at Boston University and Marist College. Several art lovers were thrown into the mix making for a festive and evening.
The pop-up was conceived by Linda Cabot as a way to support Boston-area artists and artisans. "It was so wonderful to celebrate Erin's beautiful artwork at our first ever Pop – Up Art reception. Her work is both intimate and colorful blending materials like fabric, yarn, and paint. We are lucky to have such an extraordinarily talented shop and design manager!" says Cabot.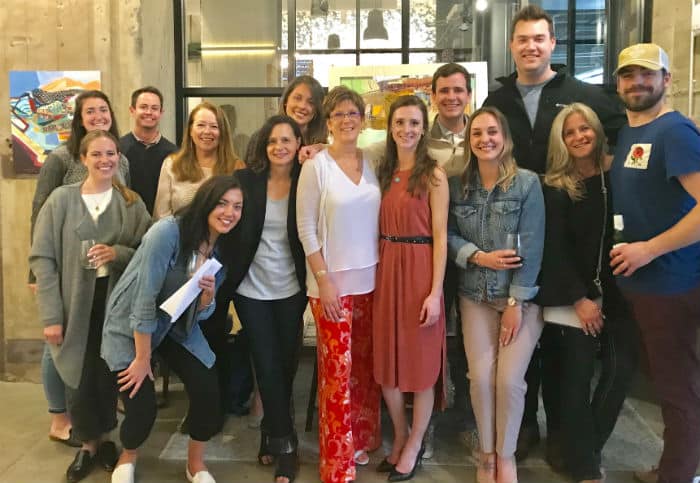 Stay tuned for news about our next artist pop-up! Or, better yet, let us know an artist you would like to us feature.