When it comes to creating a no-waste home, using cloth napkins is an easy way to reduce your home's rubbish. Making the switch to organic cotton napkins is the logical choice for people looking to create a healthy, chemical-free home.
Even when you take the environmental aspects of using cloth napkins out of the equation, going the organic cotton napkin route is one is a step in a more luxurious direction. We love to make the everyday beautiful, and tucking a lovely, colorful napkin on your lap is just so much nicer than a bleached piece of paper!
When we encourage our customers to use their cloth napkins every day they usually respond that they just can't bear to iron. NEWS FLASH – you don't have to iron your napkins. We tend to think of a few wrinkles as charming patina and with our tips your napkins can look great with minimal work.
Here is the secret to easy cloth napkin care:
Wash the napkins in cold water with a phosphate-free laundry detergent. Our favorite brand is Seventh Generation and we always go with the cardboard packaging to avoid plastic.
After the washing, give the napkins a brisk shake and hang them to dry or smooth them flat on a towel. When they are dry, another quick hand smoothing is really all you need to get the napkins table-ready.
Those of you who have jumped on the KonMari bandwagon already know the power of a good fold and storing napkins upright. We find that this further "presses" the napkins and keeps them wrinkle-free. Plus, it is so satisfying seeing your napkins stored in a tidy row waiting to be put into service.
Not ready for that much tidiness? Just toss your napkins in a basket for everyday use. Having napkins on hand in a range of hues and patterns will allow you to change the personality of your table and make every meal feel like a special event.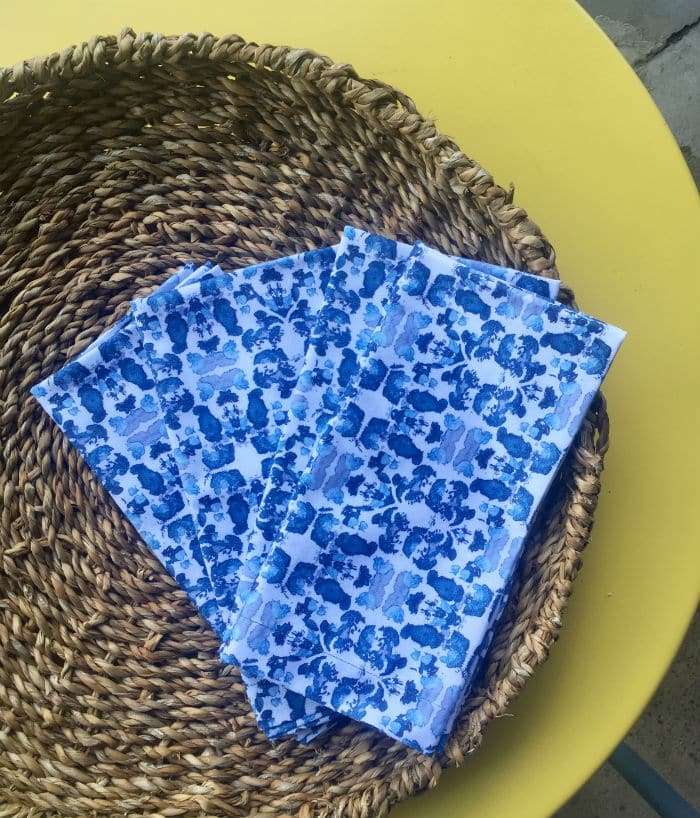 One of the members of our team has a different napkin ring for everyone in the family. This cuts down on washing since napkins can be used multiple times.. These also happen to be family heirlooms so sterling silver napkin rings can be enjoyed every day without too much fuss. Napkin rings are super fun with so many beautiful, whimsical and creative options available.
There are some people who love to iron—yes that is a thing. And for those of you who do, we say go for it! We will happily enjoy a meal at your home with some lovingly pressed napkins. Just don't expect them at our house!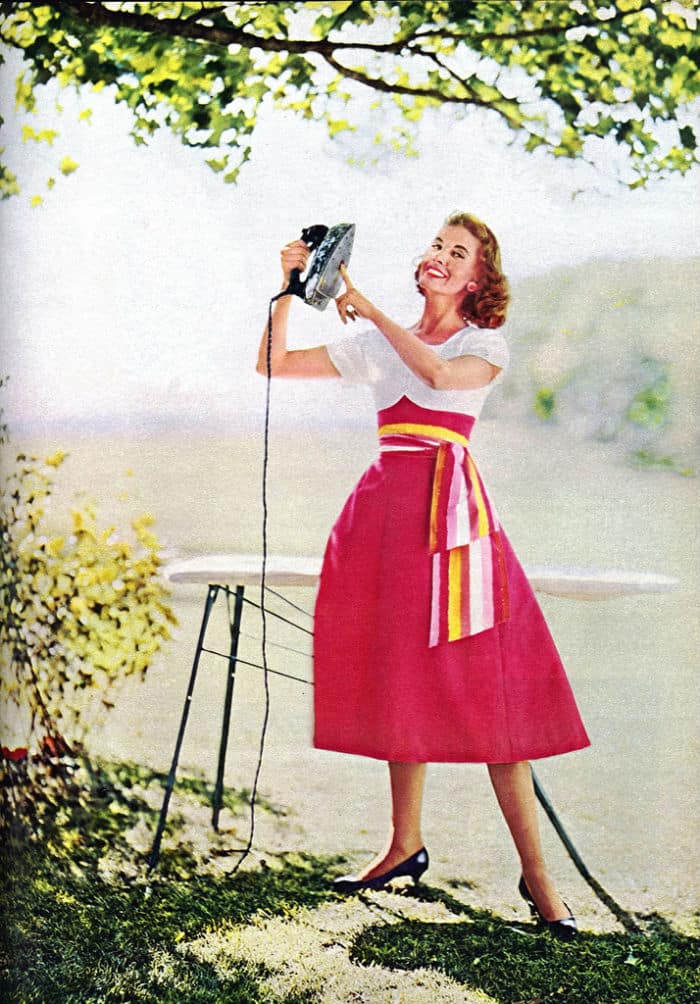 Shop our 100% organic cotton napkins here.