LINDA CABOT
Twenty years ago, my husband Ed, gave me a beautiful cashmere throw for my birthday – it's still around my shoulders or over my legs, when I read or when we watch our favorite mystery shows together. I have two daughters who still have their flannel baby blankets. My girls slept with them every night during elementary school and I remember embroidering their initials on them so they would not get lost at sleepovers. Ask anyone and they seem to have a special blanket story. There's something special and timeless about a blanket. Perhaps it reminds us of childhood and the feeling of being secure and loved? Who doesn't need that?
So, this year when launching my first Linda Cabot Design line, I set out to make your new favorite blanket – one that would be well loved!
We create four different kinds of blankets: the plush lined throw, the heirloom quilt, the quilted coverlet, and the knit throw. The plush-lined throw is a cozy blanket adorned with fringed edges. This hip ultra-soft throw is quickly turning into a family favorite. The quilted coverlet makes for a gorgeous traditional bedspread, with a heavier weight and intricate stitching detail, while our heirloom quilt, "showstopper" has an extra layer of organic batting for added warmth. Lastly, the knit throw is a super soft, lightweight, versatile blanket. We love these for a couch or porch throw. I always have them out on our sailboat in Maine when it gets chilly and the wind picks up.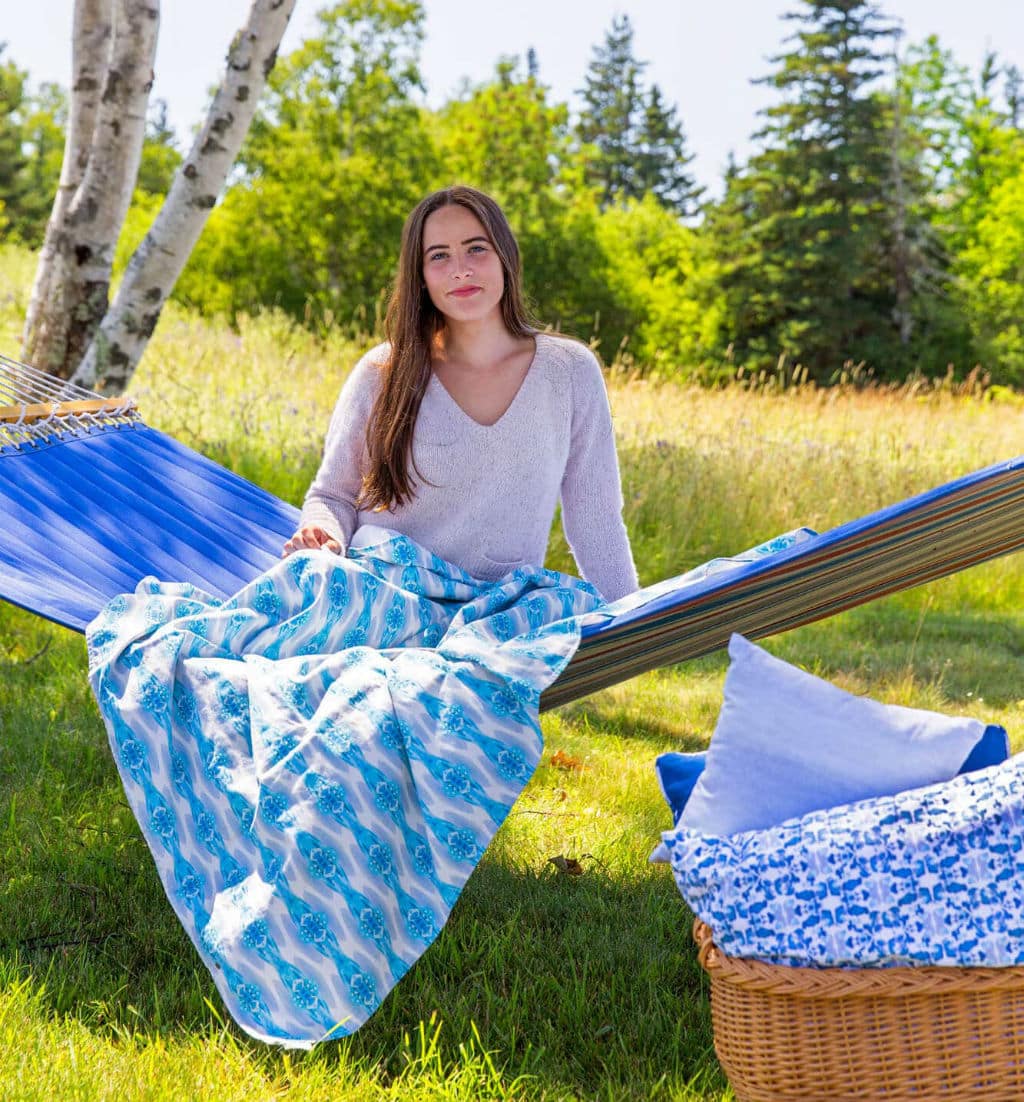 Plush Lined Throw in Frosthatch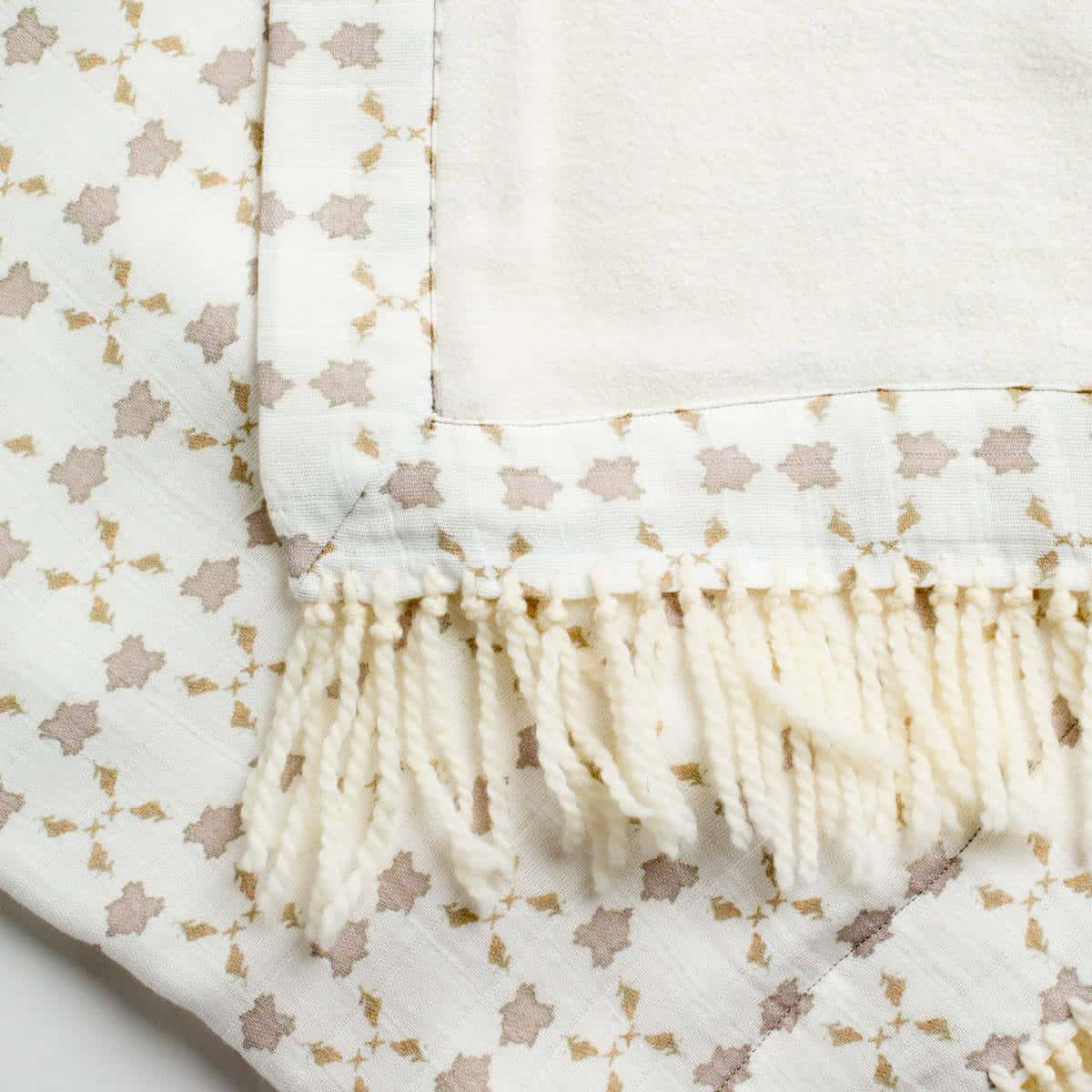 Quilted Coverlet in Beach Rose Pink
Symmetry Knit Throw in Blue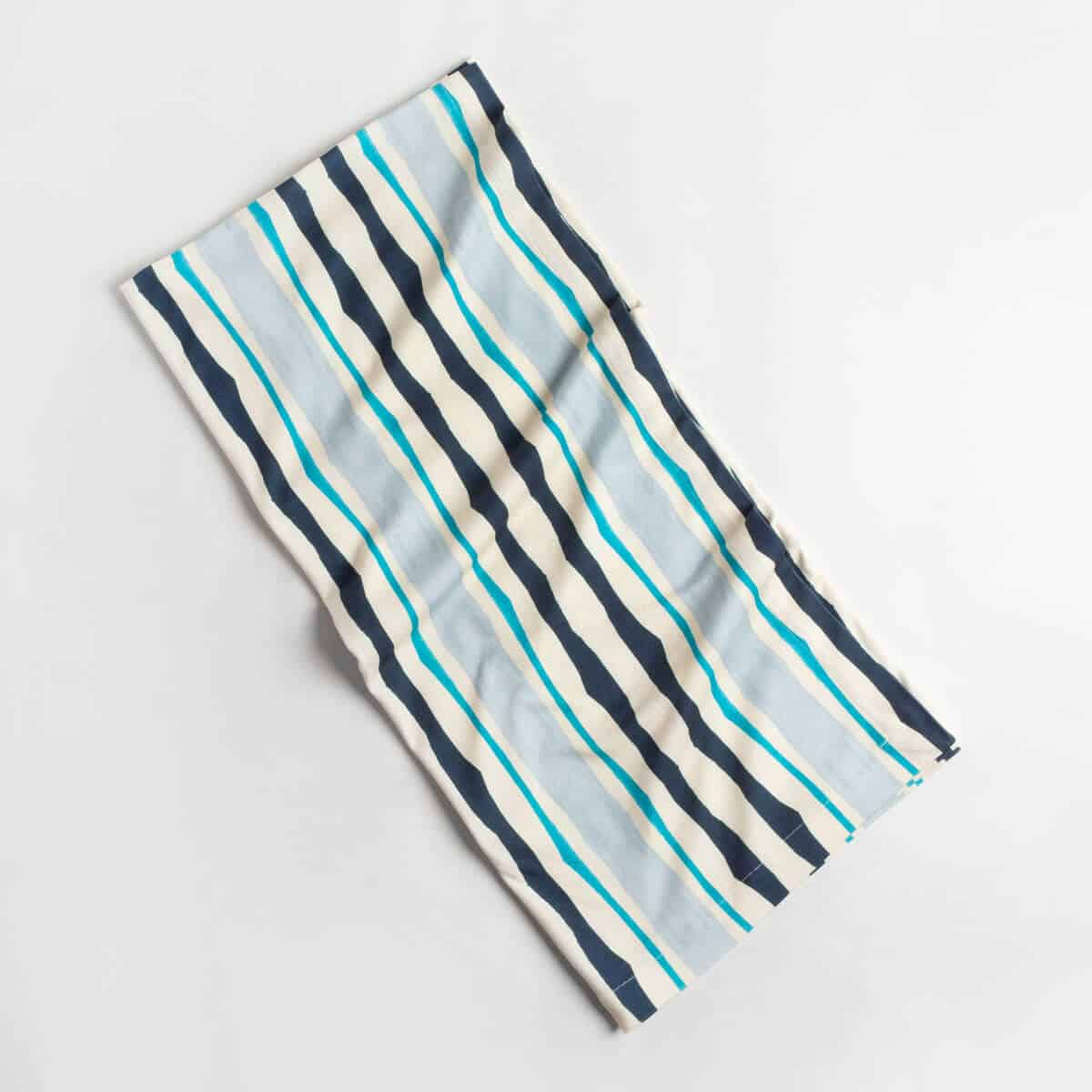 Honoring the history and significance of blanket making around the world, I had no desire to industrialize the craft tradition, where large factory machines can turn out a quilt in a few minutes time – instead, all of our products are handcrafted by local New England artisans. Catherine Gentile is a master quilter who utilizes her 50 years of quilting experience to immaculately and lovingly pin and stitch our luxury quilts and coverlets. Erin Kerbert, an artist and stitcher creates our throws and hand-fastens the organic fringe. Both women love their craft and carry on the beloved tradition of the handmade needle arts in these magnificent textiles. Thanks, ladies!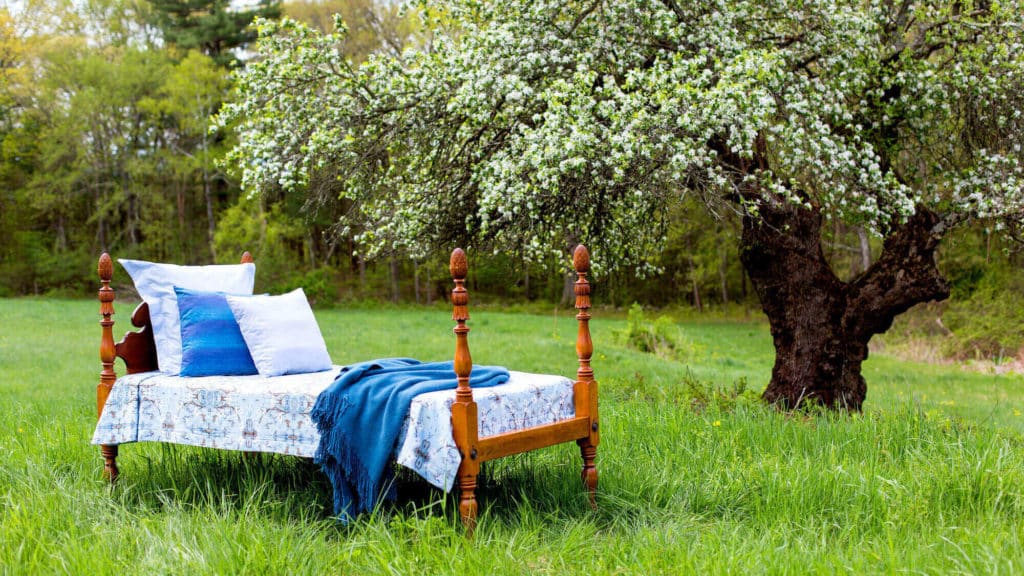 We hope one of our blankets will find just the right spot in your home, on your porch, or if you are a boater, on your boat. They also make great gifts for the person who has everything. Rest easy knowing, as with all our products, our blankets are made with certified organic materials and safe digital printing technology. So, you and your family can snuggle up and not worry about breathing in or coming into contact with harmful pesticides used in conventional cotton textiles. This season gift a beautiful blanket to yourself or someone special. It's likely to warm the body and soul and be with them for a long time.