At Linda Cabot Design, home is where the he(art) is and we are overjoyed to have found our new home in the Boston Design Center.
We invite you to come visit our new Boston retail and maker space. It's beautiful, colorful, and welcoming. It's a place where you will find gorgeous sustainable tabletop, pillows, and bedding; all printed on organic cotton and sewn by fair wage local Massachusetts stitchers. Or maybe you need a gift with a story? We have plenty of those too. From bridal to host to baby—we have you covered when it comes to special sustainable gifts.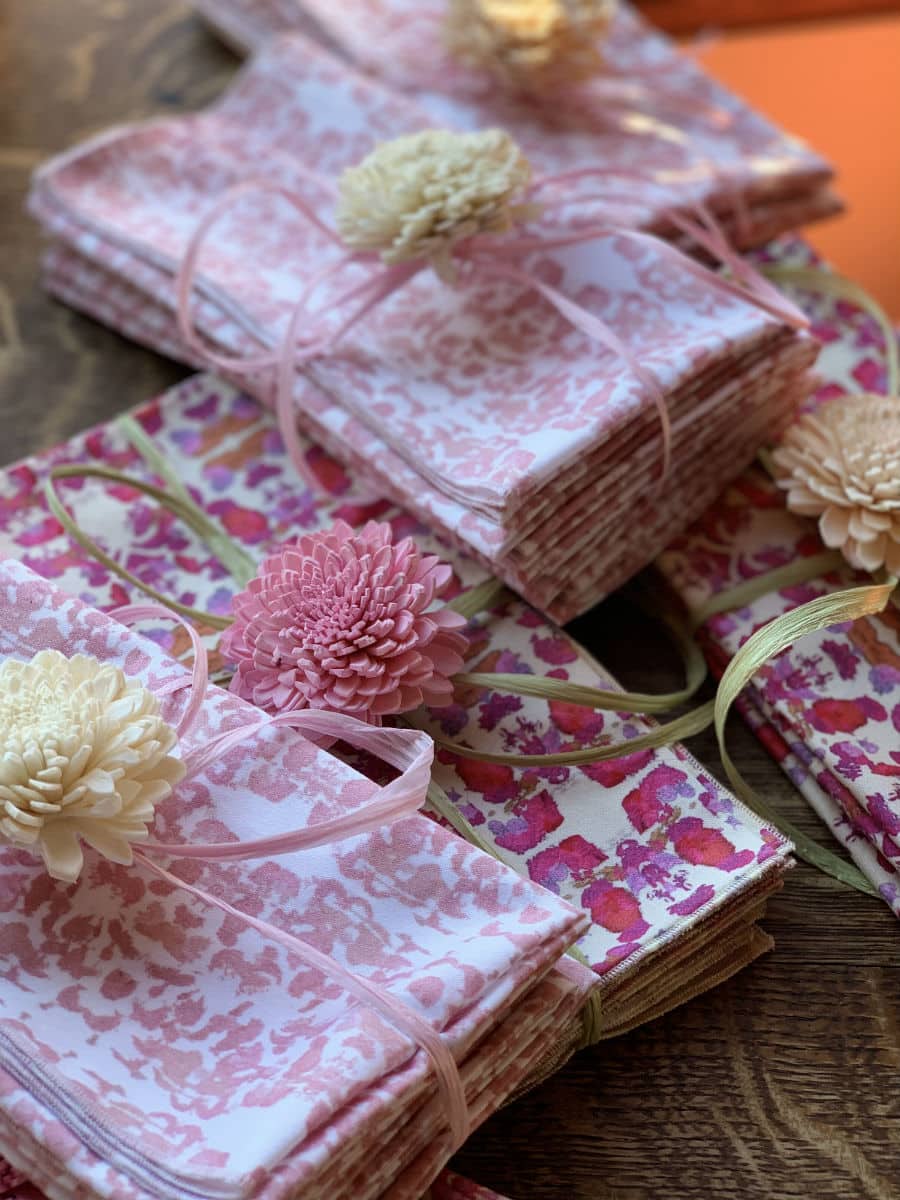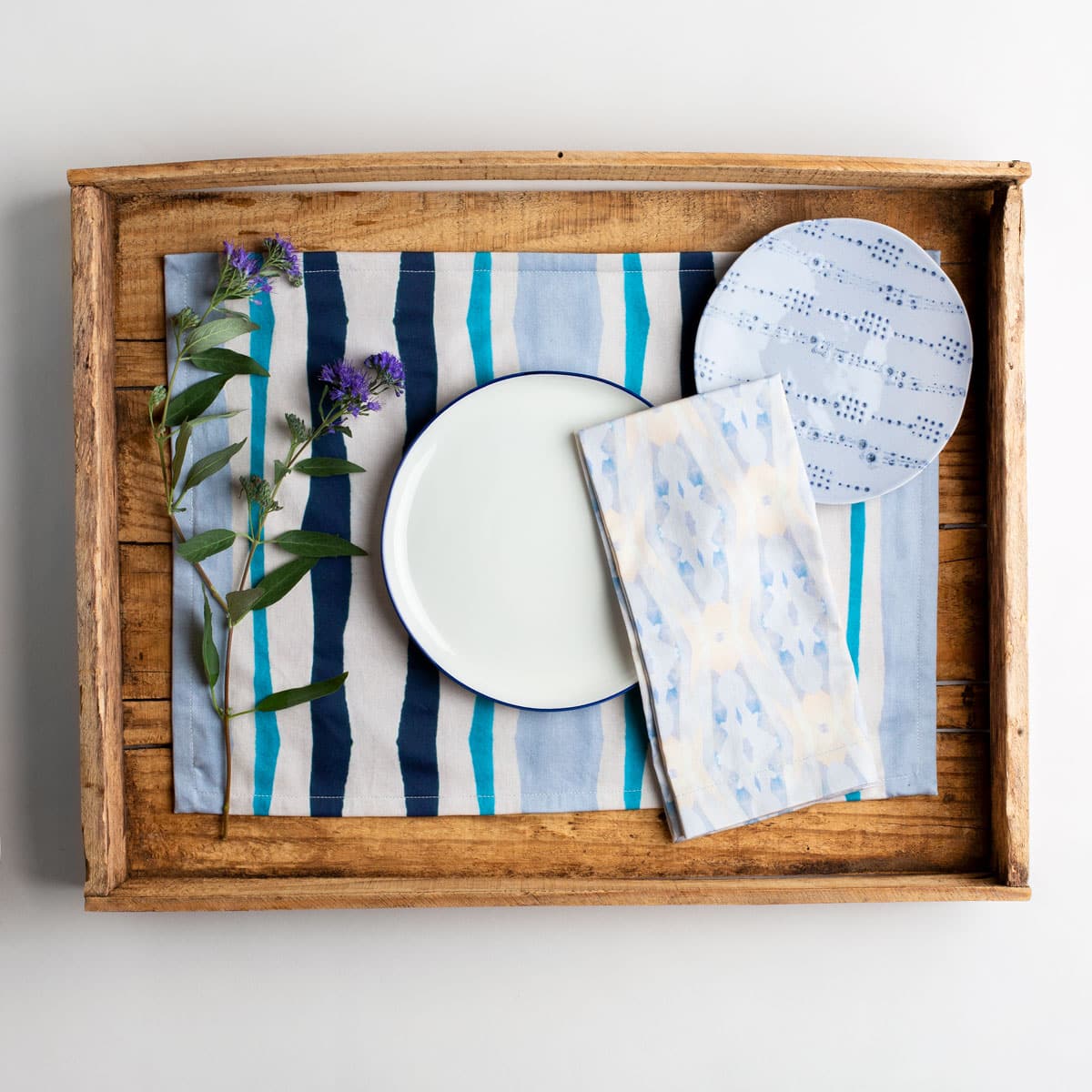 We also sell fabric by the yard of our 100% certified organic cotton textiles at the store. Patterns for our debut collection, North Haven Picnic, were derived from one of Linda's landscape paintings of Maine. It's hard to believe that all these patterns were found within a small watercolor and then resized, recolored, and remixed to create fabrics with a distinctly bold coastal flair. It's modern New England style and it feels just right mixed with contemporary or traditional furnishings.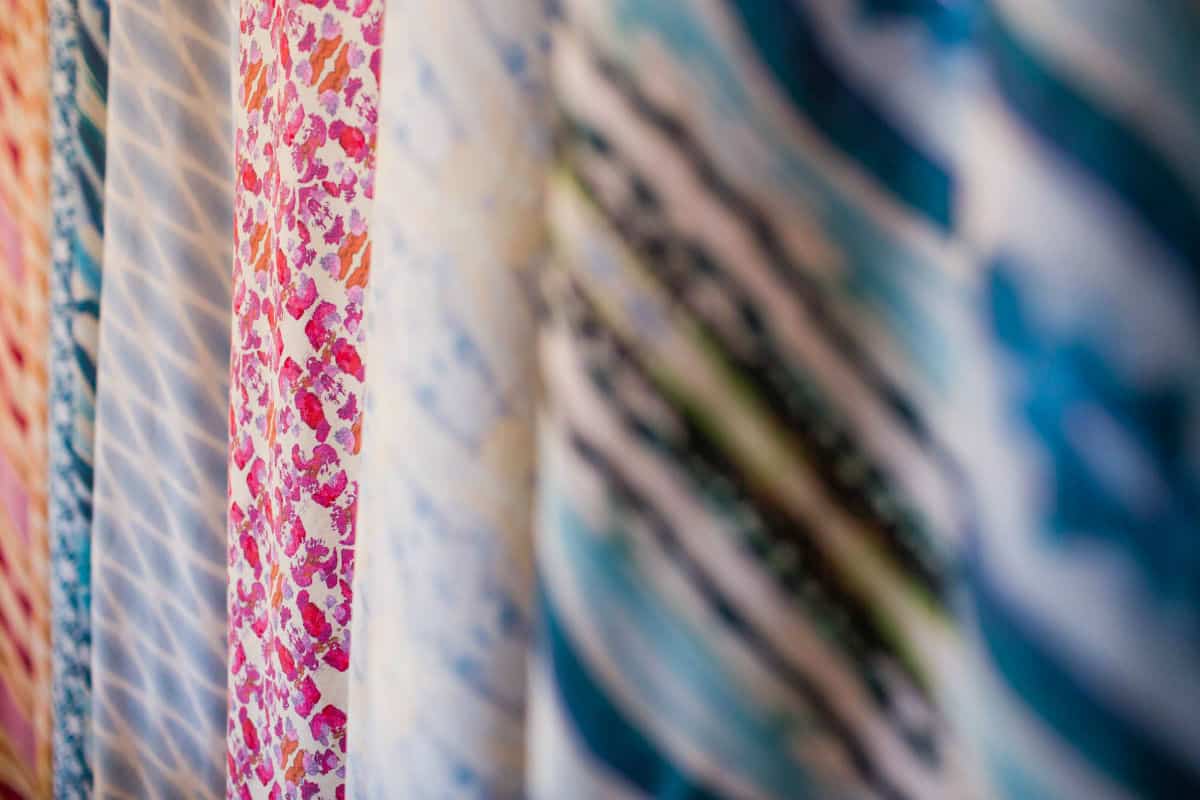 Our doors are wide open for shopping, but also for dreaming, learning, conspiring, and making. It's not uncommon to find Erin, our boutique manager, at her sewing machine bringing a napkin or tea towel to life. We will be using our light-filled space for workshops, talks and get togethers of all sorts. So subscribe to our newsletter to be the first to know about these events.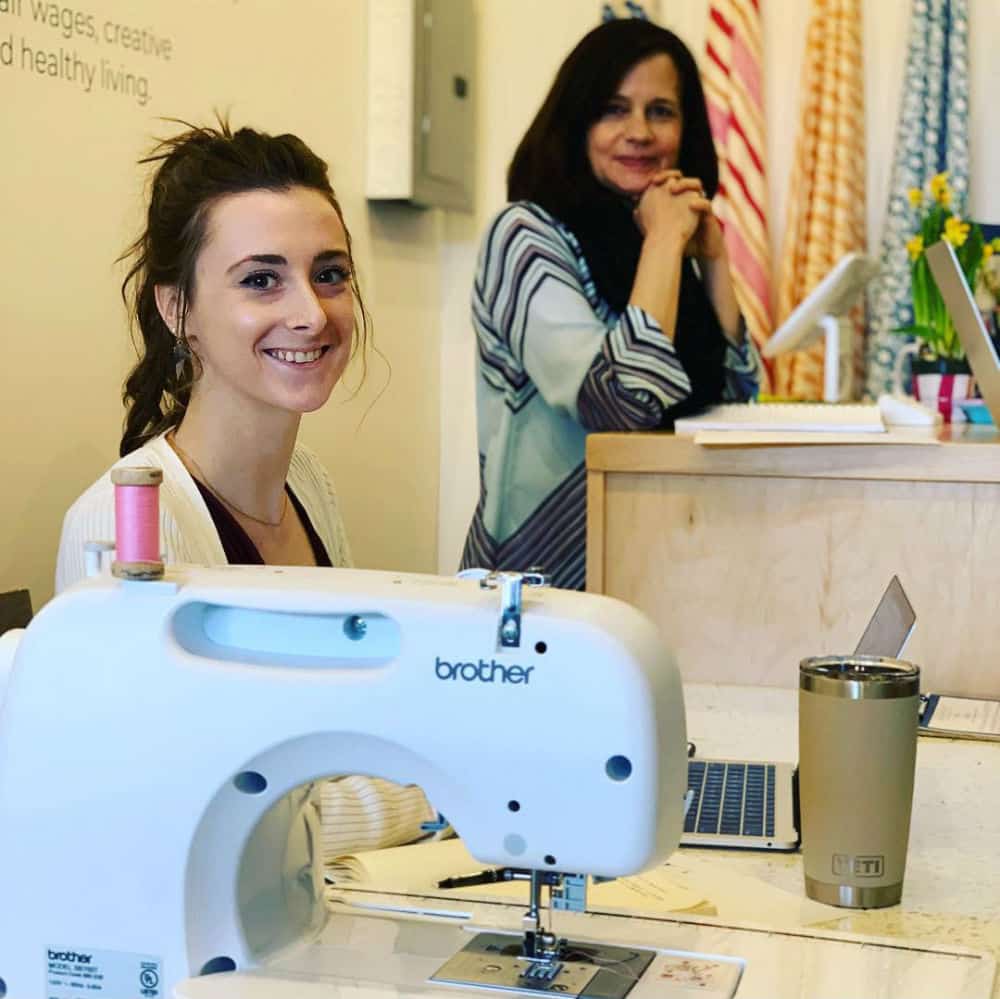 Now's a great time to find that perfect mix and match combination to breathe summer into your home or office. Winter be gone! Or just come in and surround yourself with  beautiful things. We love sharing a cup of tea and our story.
By Kristie Jochmann