When it comes to setting goals eating healthier always seems to top most lists. One of the easiest ways to do this is to pass on the Chipotle and cook at home.
Good news! Being conscious about eating healthfully and bringing lunch along to work or school can be great for your budget and the planet! Pass on wasteful takeout containers from your favorite lunch spots and opt to reuse containers from home. You will not only feel healthier you will feel great about moving towards a zero-waste lifestyle.
Take a look at our go-to lunch box essentials.
Eco Lunchbox
Bento-box style stainless steel lunch containers are made from food-grade stainless steel. The two larger boxes snap together and there is also a smaller box for a little snack. These containers are plastic-free making them a stylish and earth-friendly choice.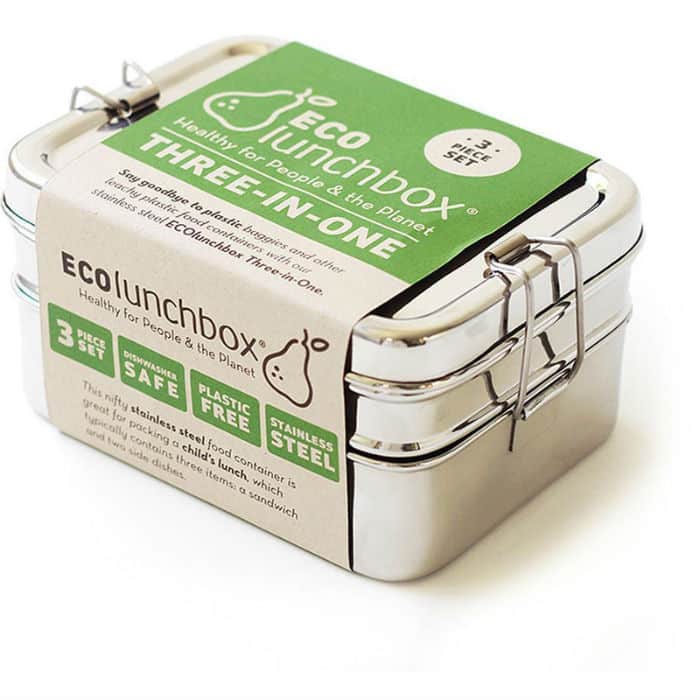 On The Go Napkins
No need for paper napkins when lunching! Our On the Go Napkins are made from 100% organic cotton and are crafted using fabric scraps from our larger products resulting in an environmental win-win. The pretty color and patterns add a civil touch to eating lunch in your cube!
Lifefactory Water Bottles
This LCD team favorite consists of a clear glass bottle wrapped in a silicone sleeve for safety. The bottles come in a variety of zippy colors, sizes, and lid styles so everyone in the family can have their own. Glass containers keep fresh and clean without any residual tastes remaining in the bottle —which is key to reuse. Also, the bottles sport a wide mouth making them a breeze to clean.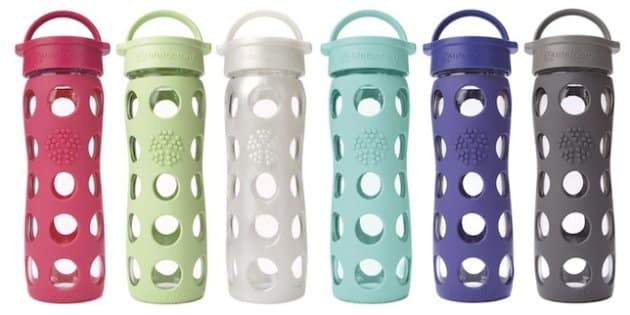 Goldilocks Wraps
We recently tested these beeswax wraps and found them to be a great addition to an eco-friendly home arsenal. Use the wraps for encasing sandwiches or bundling up snacks. They are also a smart-swap for tin foil or plastic wrap when covering bowls of food. Check out their website for "how-to" videos on folding mini bags or wrapping different types of food—wrapping your food actually can be fun! Who knew?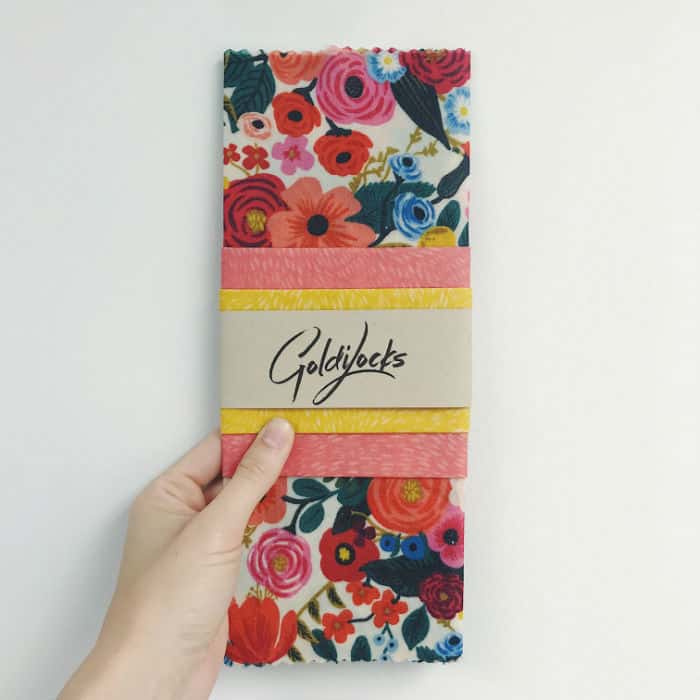 Swell Eats
There are no last-minute trips for fast food for our design and boutique manager Erin!
Erin whips up a batch of soup at the beginning of the week and takes it to work with her in this container from Swell. A yummy hot soup is always at the ready saving time, money, and calories! The size is just right for a lunch-sized serving of soup or stew.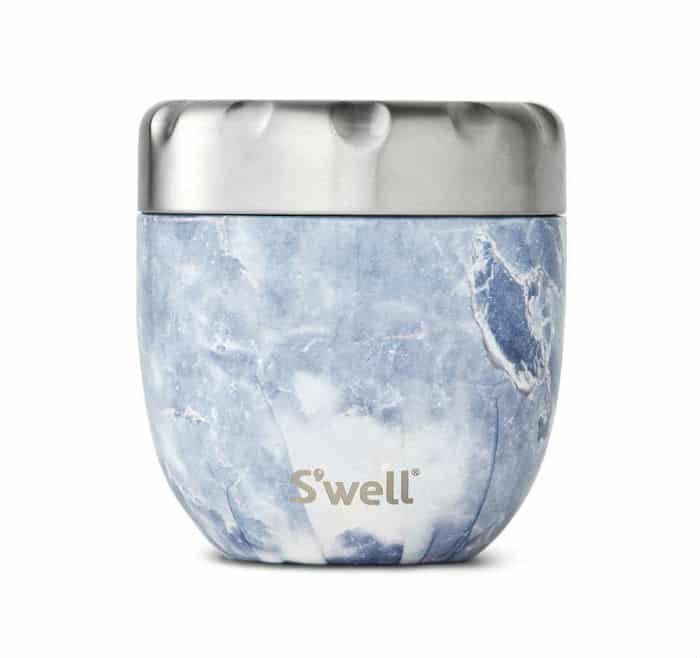 Built NY Stainless Steel Utensil Set
There are plenty of cute lunch box utensil sets on the market like this one from Built NY. While you can always grab cutlery from home, keeping a special set just for lunches eliminates the inevitable lost fork or spoon!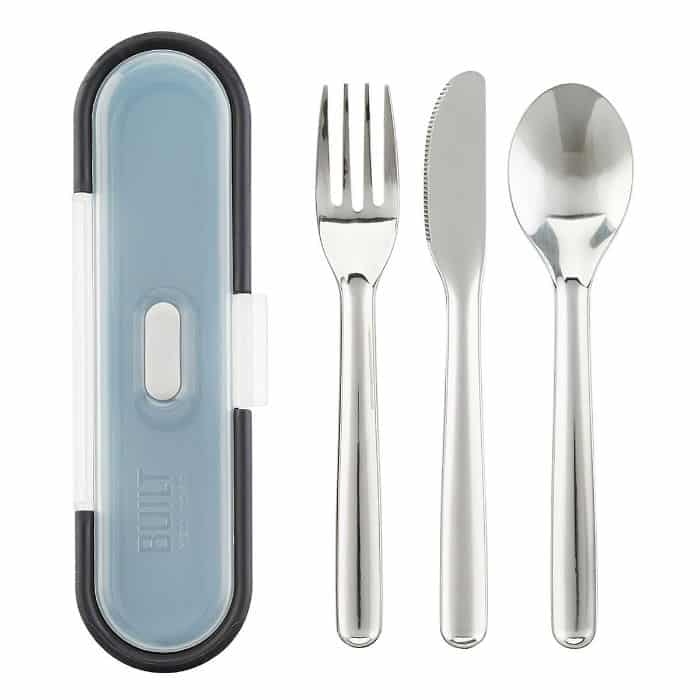 Keeping it easy by having the proper tools on hand will encourage you to make that earth-friendly and body-healthy lunch a habit for the long haul.