It is no secret that we are BIG fans of color and patterns here at Linda Cabot Design. Our approach to tabletop decor is mix it, match it, and go and have some fun!! There are no rules – it is about what works for you! However, there are times we all feel like something a little more subtle and quiet. For those of you looking for something understated meet our Classic Placemats.
We took a departure from our usual organic cotton fabrics and experimented with some new next-gen fabrics including Oeko-Tex 100 certified fabric and some linen cotton blends. These fabrics are hearty enough to stand up to the liveliest dinner conversations and messes!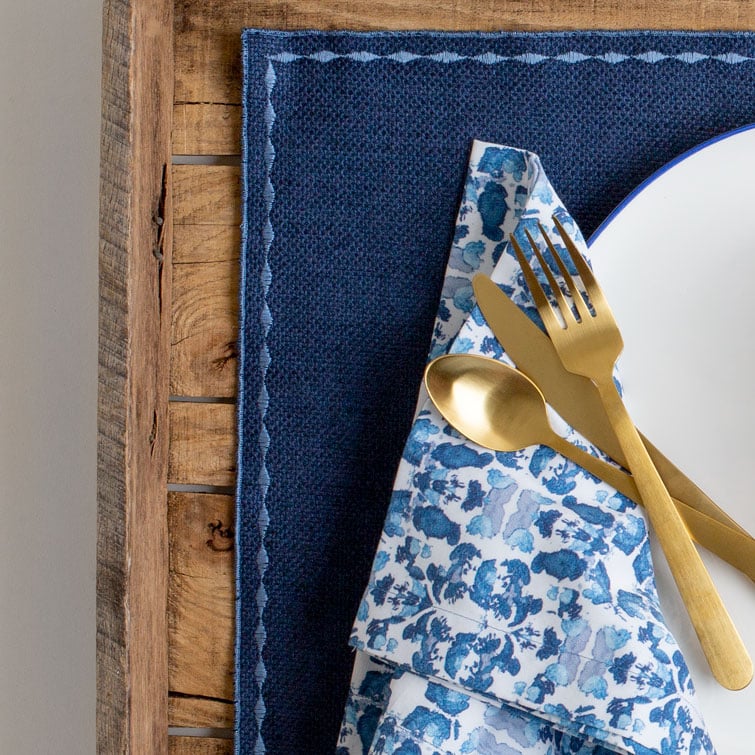 These placemats feature heirloom quality craftsmanship and stitching at a very reasonable price of only $35 a placemat. So why not go ahead, add them to your cart, and gather your friends for a dinner at home?