There are 35,000 tons of plastic floating in the ocean right now – and the clothes we buy may have something to do with it.
In our last blog post, we stressed the importance of reusing excess fabrics in order to reduce the amount of textile waste that ends up in landfills. And while we should always be mindful of how much we're throwing away, the amount of waste that we produce is certainly not the only factor that we should be aware of when it comes to using textiles. In truth, the types of fabrics that we create with, purchase, and wear matter just as much to sustainable living.
What is Microplastic Pollution?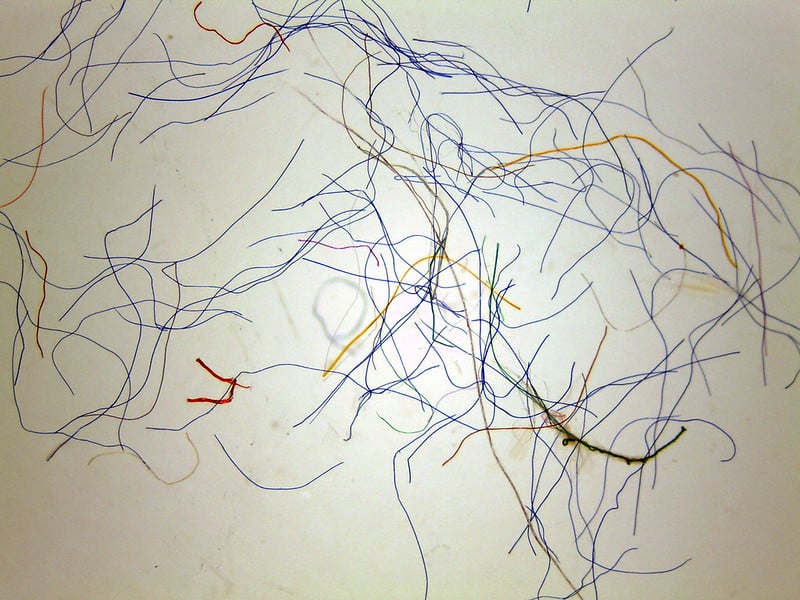 Some widely-used fabrics shed microplastics – tiny plastic fragments less than 5 millimeters in length—which can then accumulate in our oceans. Polyester-based fabrics are particularly worrisome when it comes to microplastic pollution; during an average washing machine run, a polyester fabric can shed over 700,000 microscopic fibers, which are then carried through our wastewater into the environment. In fact, a recent study found that roughly 73 percent of all microplastic fibers found in oceans are indeed polyester, and are consistent in size, shape, and type to those to those shed by clothing and textiles in the wash.
How Do Microplastics Affect Our Oceans?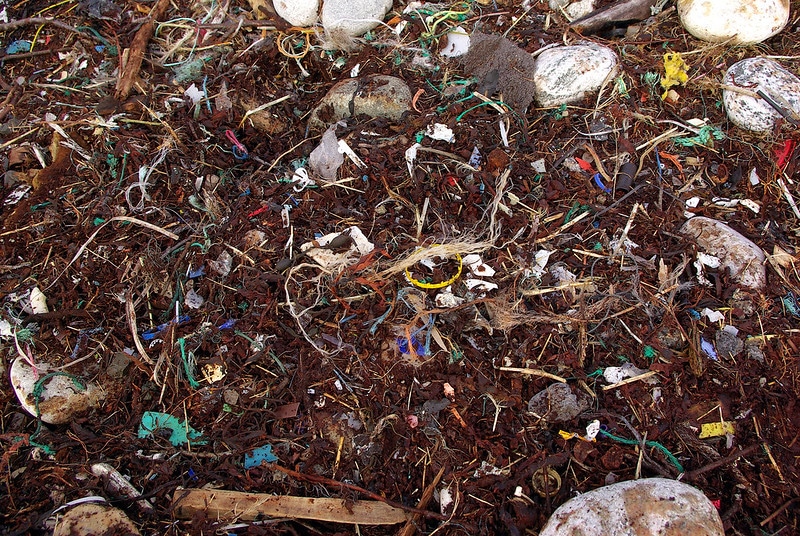 Needless to say that this level of microplastic pollution can't be good for our ecosystem. Research has shown that microplastics, for one, have negative effects on the feeding habits of marine life; these plastic fibers are often found in areas where fish and other animals look for food, and when ingested, they make these animals feel full even when they're not getting the nutrients they need.
Microplastics also can carry chemicals that affect both animals and the people who eat them. These chemicals can be particularly devastating for Indigenous Inuit communities, who have historically borne the brunt of adverse effects caused by toxic pollutants like DDT.
Experts say that this level of chemical pollution is an ethical issue. "The Arctic Ocean, while distant to many of us, has long provided food and a way of life for Inuit communities," Peter Ross, a lead researcher at University of British Columbia, states. "What you and I wear, how we wash our clothes, and what we buy at the clothing store is really having profound consequences for an area, many thousands of kilometers from our communities."
Despite these devastating results, the textile industry still leans heavily onto fibers that shed massive amounts of microplastics. According to the Textile Exchange, polyester made up more than half of the world's garment production in 2020. Studies also suggest that most microplastic pollutants are drifting into the Arctic from the Atlantic Ocean – which points to North America and Europe as the leading source of those fibers; in Canada and the United States alone, the estimated collective release of plastic microfibers from all households could top 878 metric tons annually.
How Can We Fight Microplastic Pollution?
Change needs to happen at all levels of the textile industry in order to combat this issue. But it can start with the choices that we as consumers, artmakers, and small businesses make together. For one, we can pay more attention to the fabrics we use to create new pieces; as a rule, Linda Cabot Design is committed to exclusively using eco-friendly fabrics like Certified Organic Cotton and TENCEL to make our products.
We can also commit to being more conscious shoppers, checking labels on the clothes we buy so that we know exactly what materials are going into our garments. Put another way, if we reduce the amount of polyester-based clothing we buy, that will also reduce the environmental impact of our clothes when we throw them in the wash!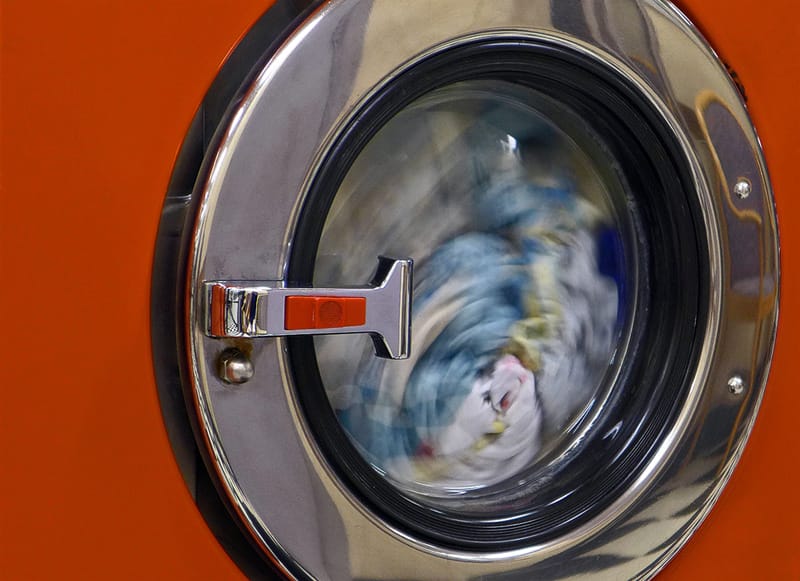 Another source of hope – it should be noted that researchers around the world are developing new technologies to combat microplastic pollution on a wider scale. For example, a team at Australia's RMIT University was recently awarded the Orta Prize for Bio-Inspired Textile Processes for their work on the Enzer filtration system, which reduces microplastic runoffs from standard washing machines. These systems are being further developed by companies like Filtrol, who are designing microfiber filters that can be retrofitted into existing appliances.  Our own Linda Cabot even has one in her washer!
All in all, amid these large-scale innovations and smaller-scale shopping decisions, it certainly matters which fabrics go into the clothes that we wear. Polluting fabrics like polyester have a massive impact on our environment, contributing to hundreds of thousands of plastic microfibers accumulating in our oceans. But if we all take the steps to be mindful shoppers and makers, there are plenty of ways for us to move the needle towards more sustainable fabric alternatives.