Tara Thorn and her small business, Cedar and Cypress Designs, create more than just gorgeous handmade jewelry – they create a community. A social enterprise business model, Cedar and Cypress Designs partners with independent artisans in Haiti to bring beautiful and sustainable pieces to life, ensuring stable employment for many expert makers in the process.
Tara lived and worked in Haiti for 5 years as a teacher and advocate for the Deaf community before starting Cedar and Cypress. She shares that even after leaving Haiti, she wanted to make a difference in the lives of local artists there. The name Cedar and Cypress, in fact, comes from this ethos of support; per her website, those materials were the building blocks for Solomon's temple in the Old Testament. Tara shares that she wants her business to provide a similar foundation: a way to support others through long-term job creation rather than harmful one-off grants. This way, her business continually bolsters artisans, consumers, and retailers alike.
At Linda Cabot Design, we've fallen in love with these beautiful jewelry pieces, and are thrilled to carry them in our shop. We're also excited to share Tara's story with you in our second entry in our Maker Monday series – highlighting the artists and makers behind the work we love. Read on for Tara's reflections on creativity, supporting others, and building Cedar and Cypress Designs with materials from the ground up.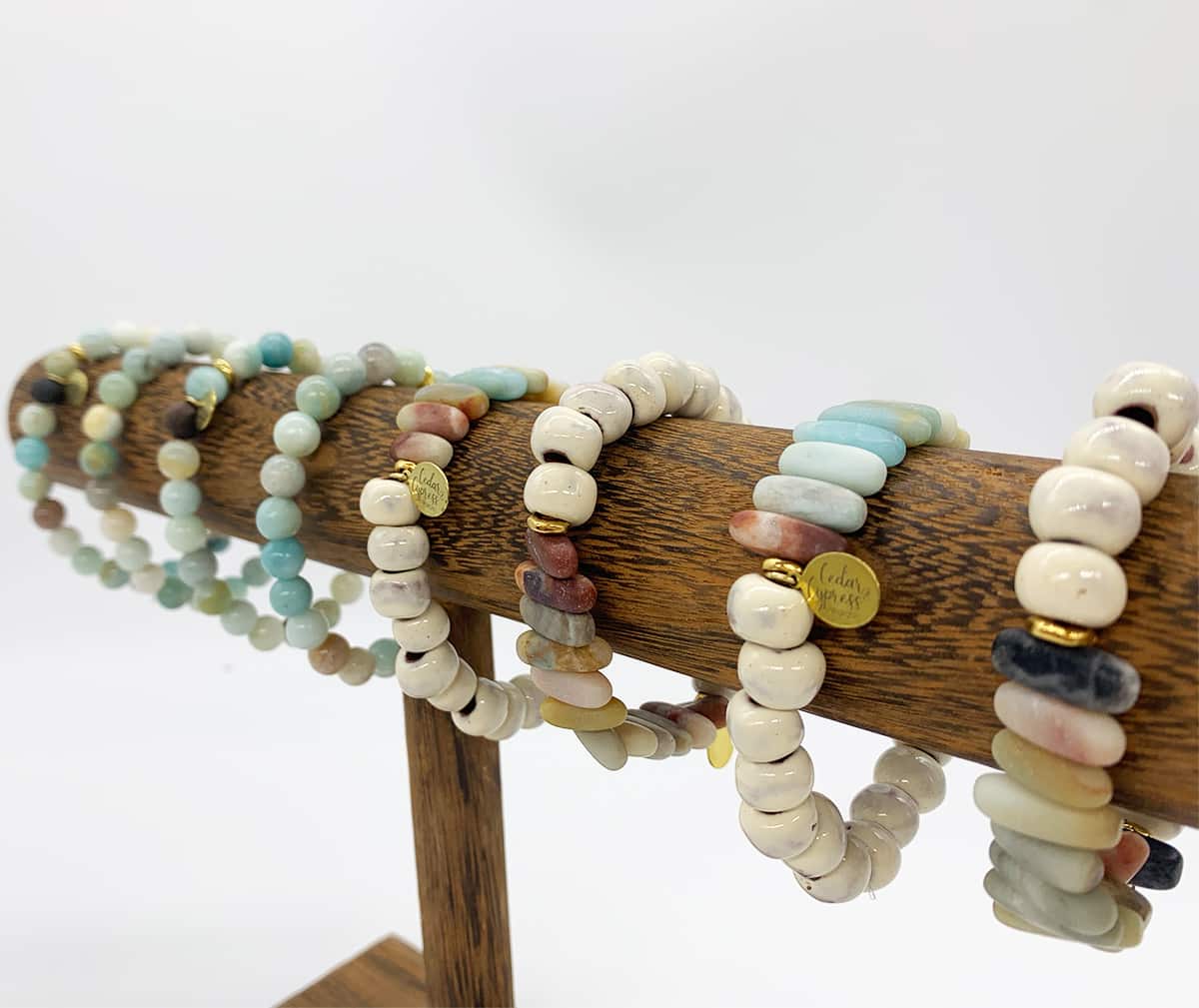 What was your earliest exposure to creating art?
I would say high school. I was fortunate enough to do an art and business focus…instead of taking a foreign language all through school. I was in the art room before school started, at lunch and every free minute I could get there.
What is your favorite medium to create with?
Well, in high school I loved stained glass and sewing. But now, with what we do in Haiti, our artisans use mostly horn and bone. Myself though, I still love sewing and I try to paint whenever I can.
If you have a company, when did you start it, and what led you to enter into business?
We started in 2015 when I moved away from Haiti. I wanted to make sure I stayed connected and do something about the poverty, even in the smallest way, even if for just one person. So I started a jewelry company and it has grown in to something far greater than I could [have] ever imagined.
What do you see as your mission as a creative, and as a business owner?
My mission is for others. To bring a little bit of Haiti and culture and education into…American thought. Many people never travel outside of the U.S. and I see it as a great honor to have been able to live and work in Haiti, and I believe it is also a great honor to bring that culture to others through Cedar and Cypress.
How have you grown as an artmaker since you started creating professionally?
So [much]. I have been able to design and spot our jewelry on people. Obviously the world of social media makes it that much easier, but every so often I'll spot it on a person on the street and it is the most amazing feeling.
How do you incorporate sustainability into your creative process?
Well, we use horn and bone and mahogany from Haiti. In Haiti they use every part of the animal, nothing gets wasted. The animals aren't killed for the jewelry, they are used to till the fields, or eaten and we use the pieces that would otherwise be discarded.
Who or what are your biggest creative influences? What most inspires you?
I would say the color gold really. I love all things gold and fine and dainty and I just go from there.
When you hit a creative block, what are some techniques you use to push past that block?
I hit Pinterest. It's the biggest pool of beauty and inspiration.
What are some ways in which you support other makers? What does creative community mean to you?
I actually do a lot of consulting for other makers. I feel blessed to have been given a crash course in business, both wholesale and retail and I love connecting and sharing that information with anyone that is in need.
Creative community is so important. Like all aspects of life, community is everything. I think that bleeds over into our business and livelihoods as well. It's important to find people who you can bounce ideas off of, share your big wins and struggles with and of course laugh with.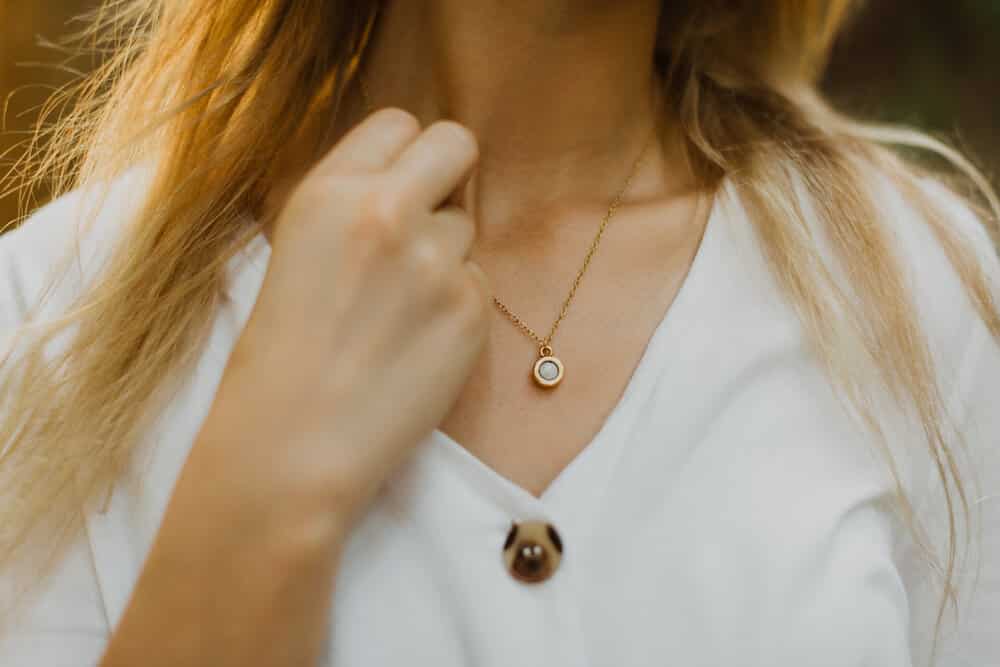 How has the pandemic affected your work, if at all? How have you adapted?
To be honest, the pandemic has not really affected us negatively. I moved the entire operation to my home and because I do this full time, I was able to grow and thrive. Living five years in Haiti makes you equipped to adapt to situations like a pandemic.
What is bringing you joy right now?
Right now, working from home actually. As I type this I am watching it snow out the window of my home office in Minnesota, my cat is in the window sleeping and my dog is at my feet. I have lived enough life to know that circumstances like this exact moment in time might never come around again so I am enjoying every moment of it. I know life will get back to normal soon enough and I'll have a commute and hustle and bustle, but in this moment, working from home, I am happy.
_________________________________________________________________________
You can shop our favorites from the Cedar and Cypress collection right here on our website, and can find Cedar and Cypress on Facebook and Instagram @cedarandcypressdesigns.