Earlier this fall Linda Cabot Design participated in Heading Home to Dinner dine and design event to benefit Heading Home a non-profit that helps families transition from homelessness to permanent housing. The event, now in its third year, raised over 177,000 for Heading Home!
Linda looked to another artist—Hilma af Klint for inspiration for her table design.  Af Klint has had a resurgence in popularity 75 years after death thanks to an exhibit at the Solomon R. Guggenheim Museum. In fact, the exhibit was the most visited in the Guggenheim's history, and when you view Hilma af Klint's work it is easy to see how this early trailblazing 20th-century female artist captivates our imaginations today.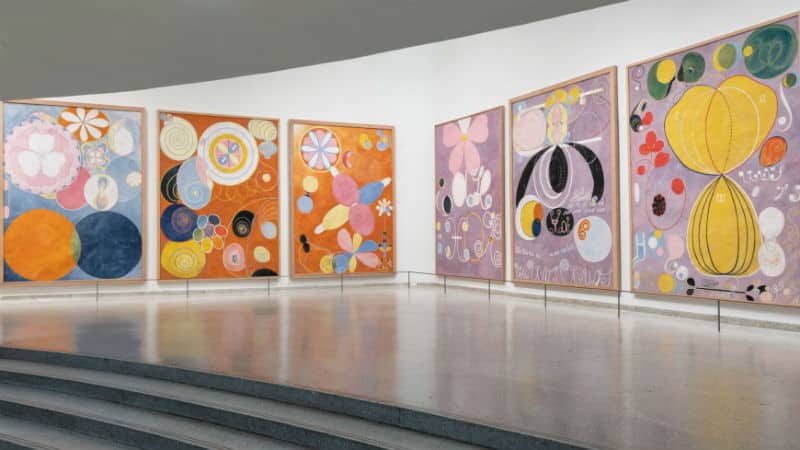 A beautiful palette featuring lavenders, pinks, and corals – colors often found in af Klint's work – defined the table setting. The voluptuous shapes found in many of her paintings can also be found in the table design, from large round goblets to the blooms of the flowers.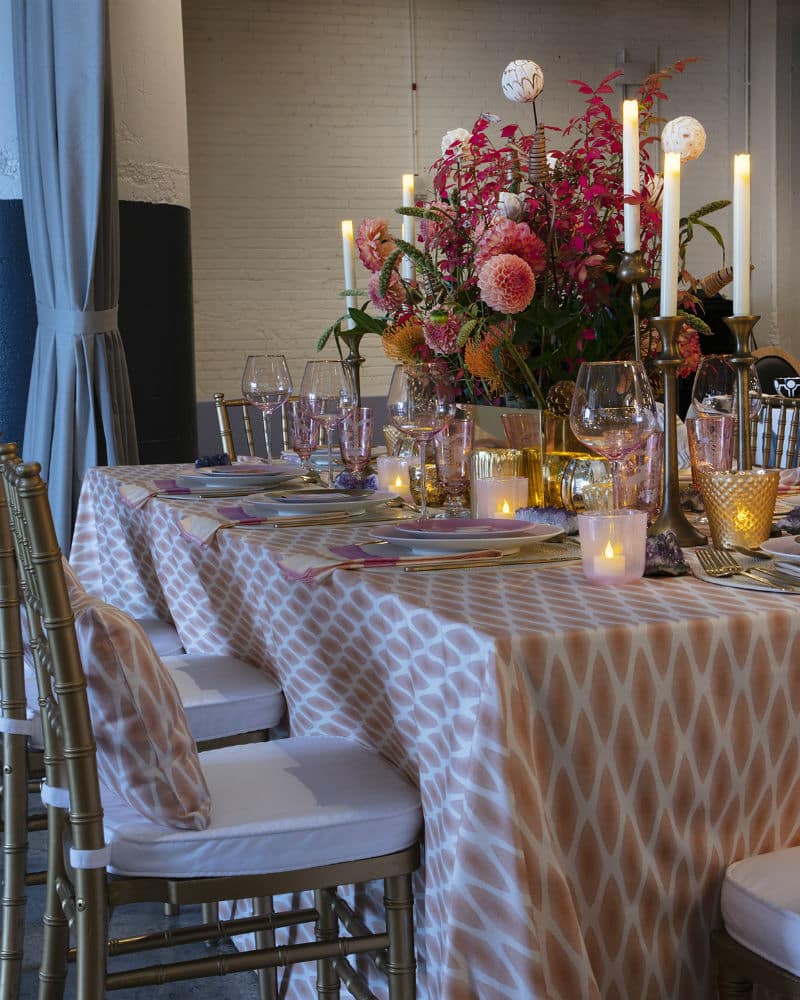 Old and new and high and low comingle beautifully on this table. Inexpensive round pink wine glass mix with heirloom etched glasses from Linda's personal collection and vintage art-deco candlesticks and paired with contemporary ones to keep the look fresh and exciting.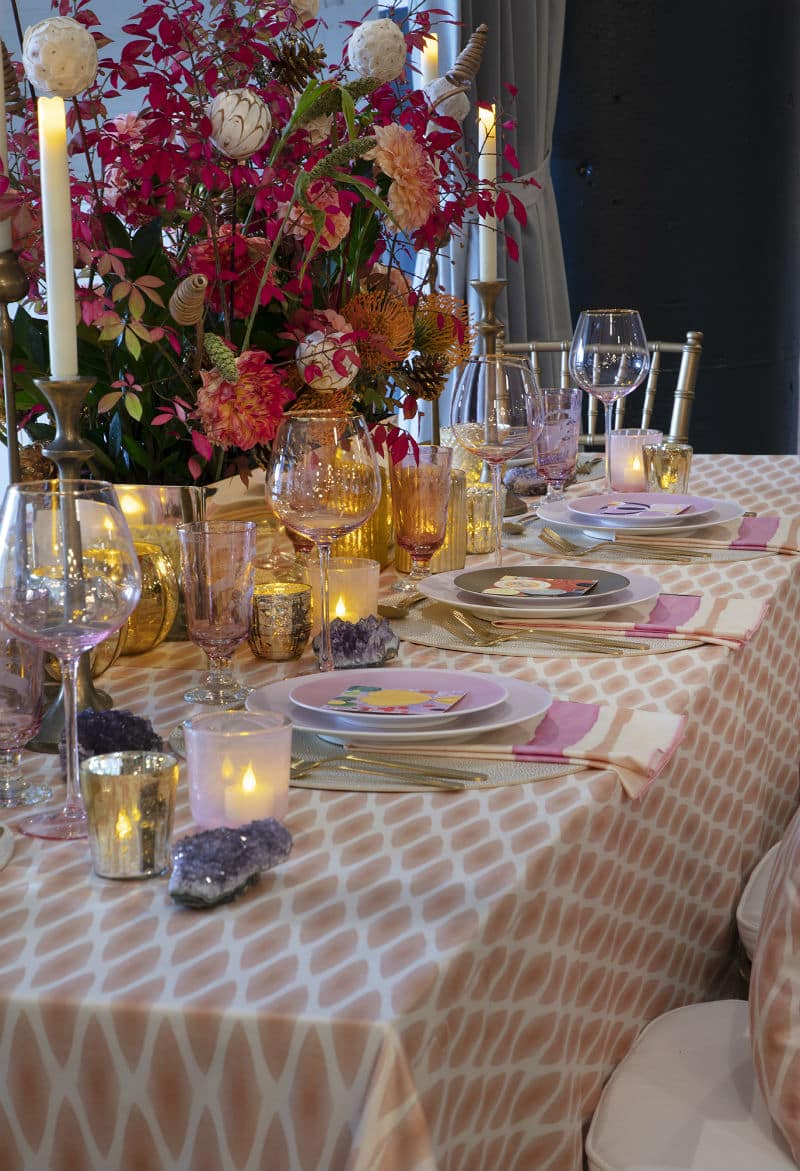 The floral design sprung from Linda's imagination and featured a mix of Dahlia blooms along with autumn foliage foraged from her yard. Adding natural elements gives the arrangement a more natural feel and also happily reduced the cost of the floral design. Twigs and pinecones were put into service after they received a quick spray of golden paint to tie them in with the golden accents on the table.
The mirrored gold planter was a bold choice that really paid off. The planter reflected all of the gold and pink votive candles—there were lots—as well as chunks of amethyst quartz that were sprinkled throughout.  The effect was a gracious table that glowed and invited guests to have a seat and enjoy the evening.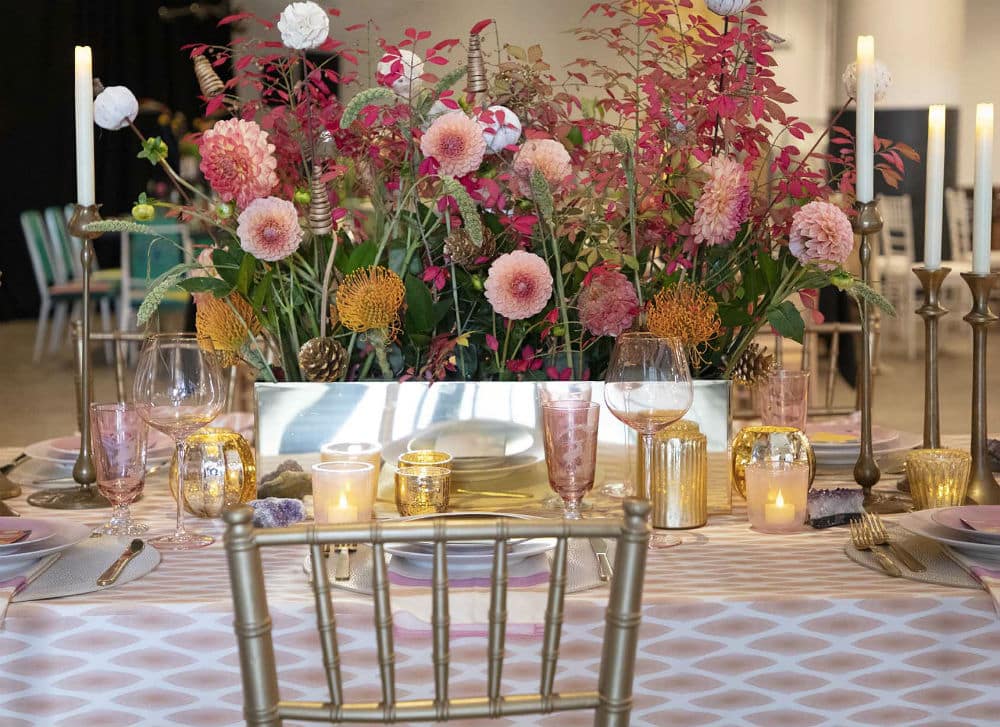 More is most definitely more when it comes to layering on a place setting for an event like Heading Home for Dinner where impact is more important than practicality. Linda started with a floor-length tablecloth of her own design (soft lattice in rust) then layered with a bit of bling in the form of gold round placemats with a faux pebble finish. A beautiful set of Japanese ceramic plates add a bit of shimmer and shape. The finishing touch were small examples of af Klint's work on each plate so guests could see the artist's work first-hand.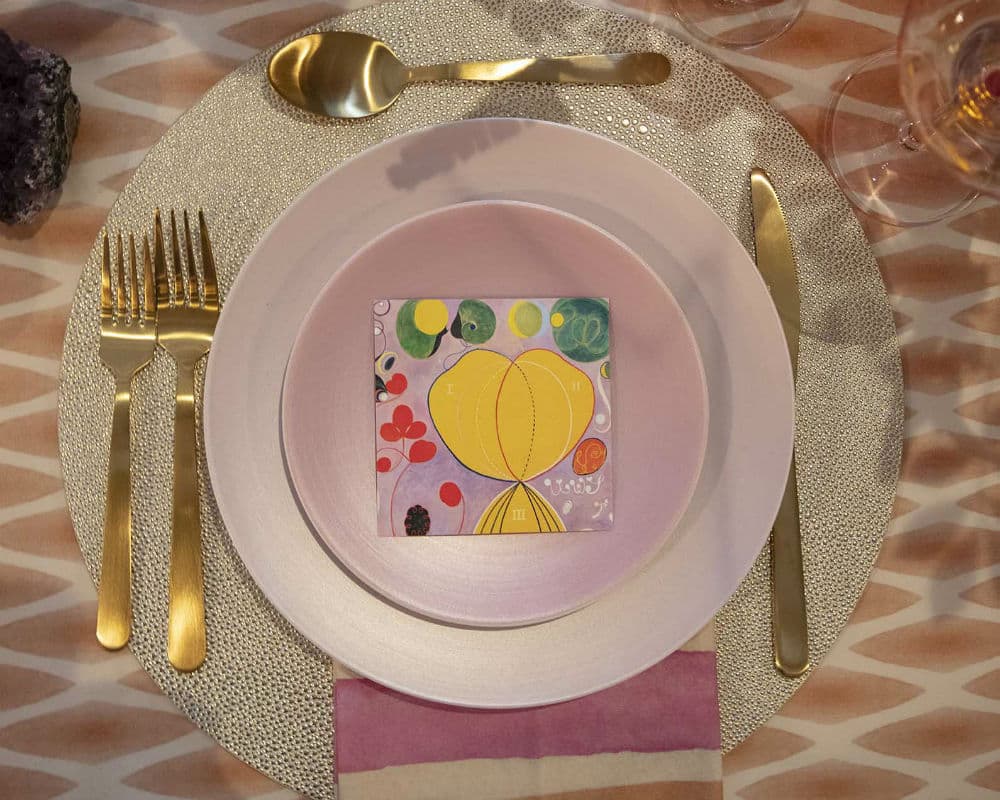 Finally, the table was topped with a brass mobile that was hand-painted by Erin Kerbert, an artist and the design and boutique manager at Linda Cabot Design. Erin put her art training to good use and painted the mobile with designs inspired by af Klint paintings.
When you design a table for a design and dine event dressing to coordinate is a must?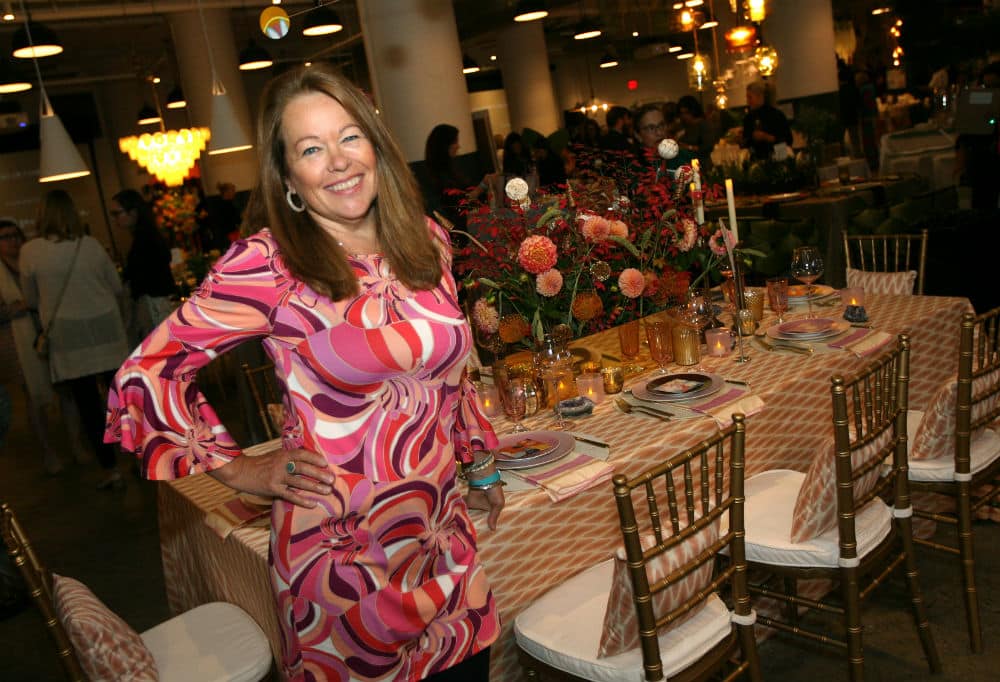 Shop the look!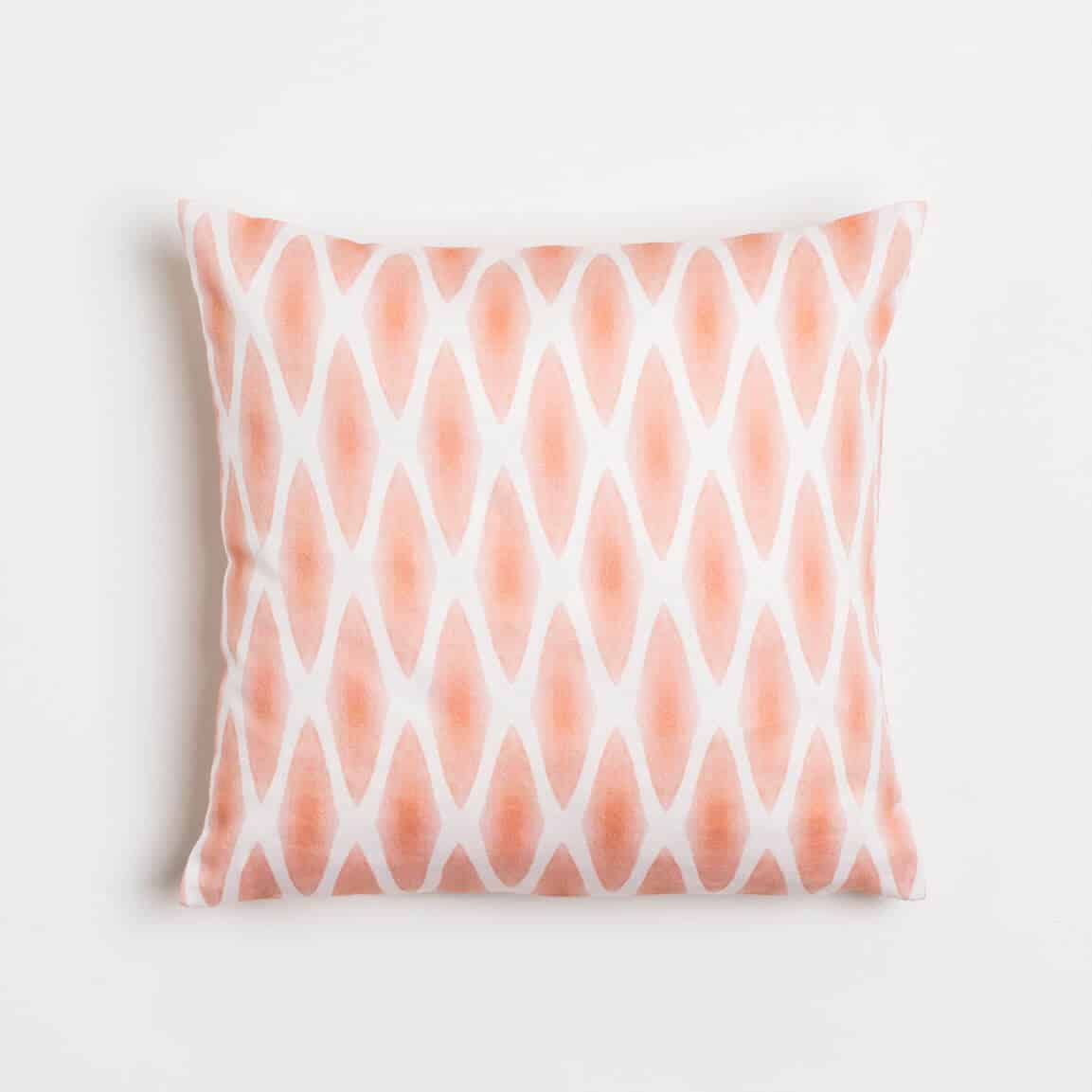 All table photography by Sarah Winchester, af Klint exhibit photo via the Solomon R. Guggenheim Museum, the photograph of Linda Cabot by Tara Carvalho and courtesy of New England Home.