The Linda Cabot Design team was so lucky to be able to attend the NY NOW 2021 at the Javits Center in NYC. NY NOW is a wholesale event where artisans, designers, and retailers can come together to celebrate creativity and share stories. Ultimately, this major wholesale event in the design capital of the world, allows for brands like LCD to gain inspiration, find great new products to retail at our boutique, and to share our story with others.
"Today's wholesale market for tomorrow's retail world."
From ceramics and pottery, to jewelry and accessories, NY NOW had so much to offer our team this year. Check out some of the great brands and products we were able to see!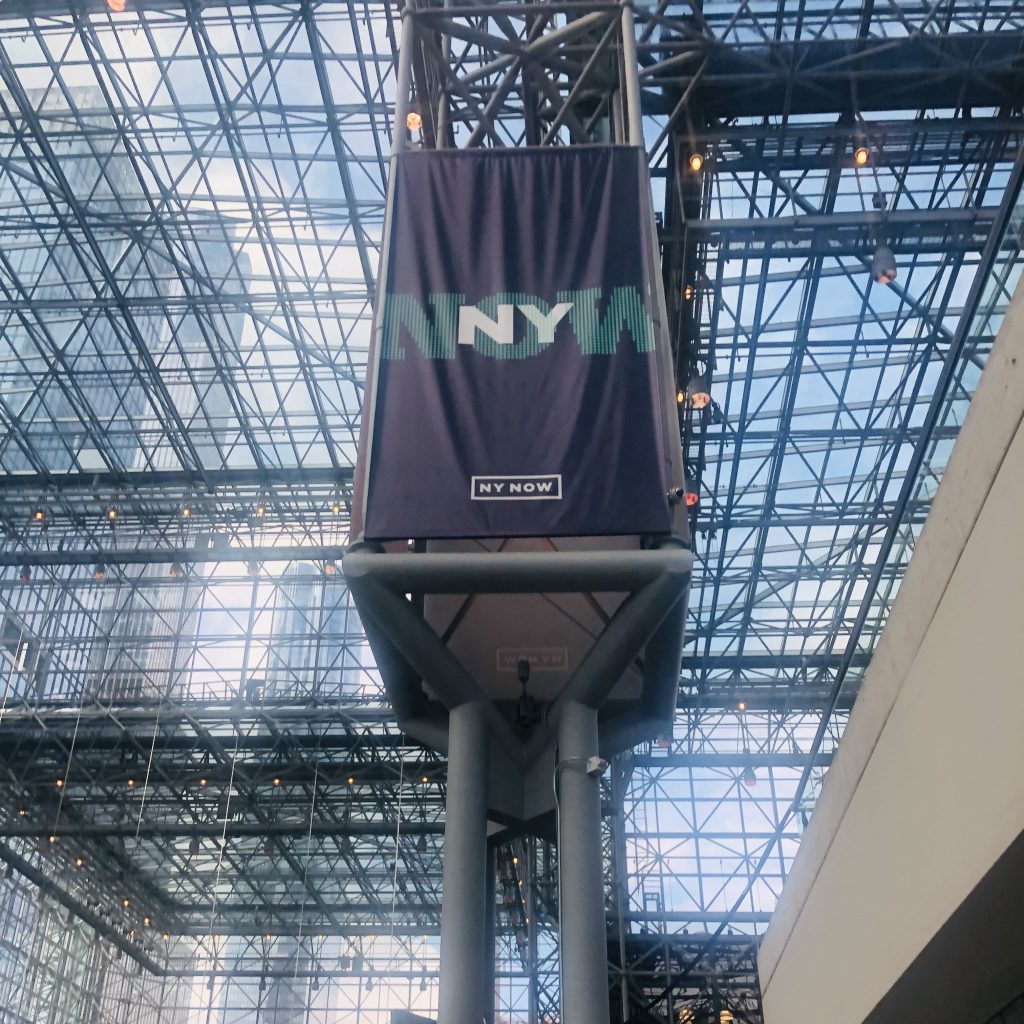 Hosted at the Javits Center in NYC, NY NOW offers an in-person wholesale market twice a year in the summer and in the winter.
Claw clips and other hair clips are making a comeback in 2021. Medusa's Heirlooms had so many beautiful and unique hair accessories. All of these hair clips are made in France and are made out of acetate, an eco-friendly material.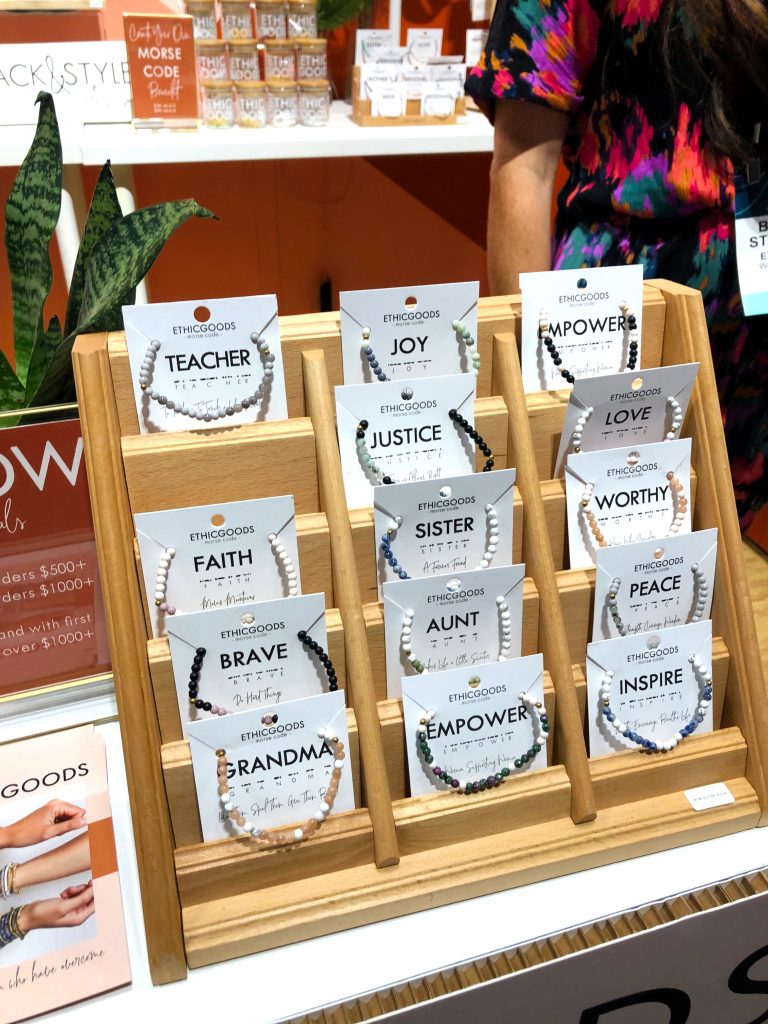 Ethic Goods had a beautiful collection of morse code bracelets. The beads in the bracelets are arranged in morse code to spell out their given word. We think these would make the perfect gift!
Another great jewelry brand we came across was Aid Through Trade. These unique bracelets are a type of roll on bracelet, meaning there is no clasp. They come in so many different colorways and patterns. Aid Through Trade also offered smaller bracelets for children that come in bright, colorful patterns.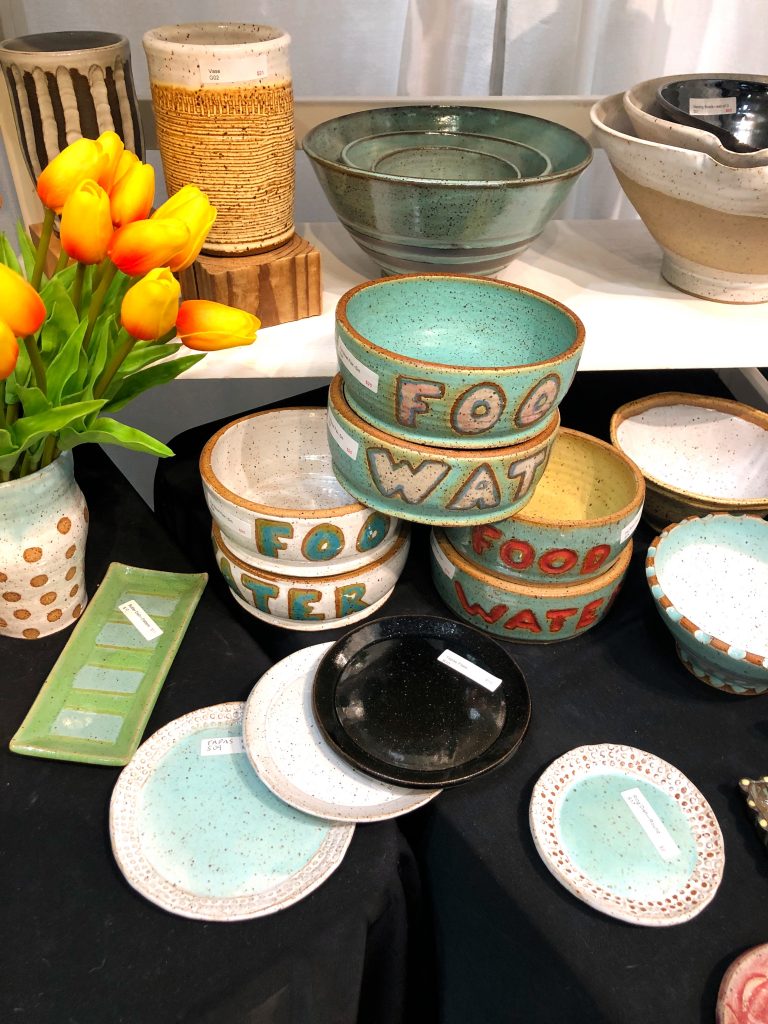 One of our favorites from NY NOW was Bari Ceramics. Bari Ceramics offered so many different pottery and ceramic pieces from espressos to vases. We loved these food and water bowls for pets!
A super unique brand we came across was Kitty Kardboard. Kitty Kardboard is an eco-friendly brand that creates aesthetically pleasing cardboard pyramids for cats! The idea is let your cat play with their favorite toy (cardboard) while not having to worry about the eyesore that cardboard boxes can be in the home.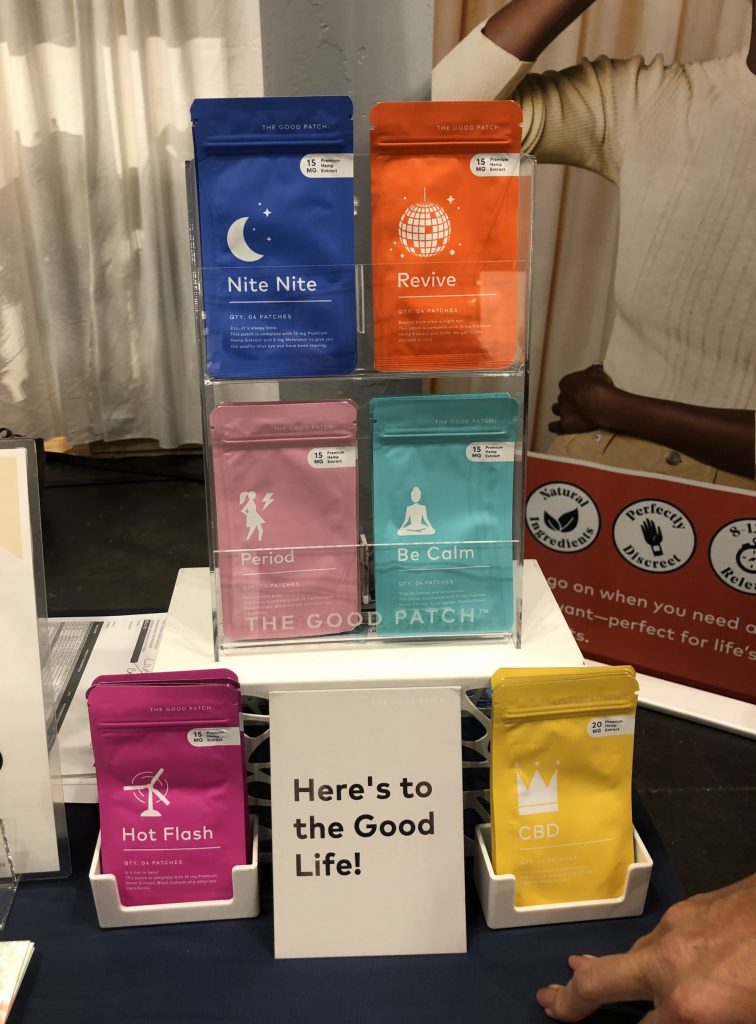 The Good Patch is an extremely innovative product that allows the wearer to simply place the patch on their skin and allow the product to work its magic! Erin and Shannon tried the "Revive" patch and it totally worked! We were feeling super rejuvenated and ready for a full day at NY NOW.
We had such a great time seeing all of these brands and we are so excited to start offering some of these products in our Boston Design Center boutique!
Shop with us now at lindacabotdesign.com.