We are so excited to share some behind the scenes from our latest photoshoot to capture our brand new Flounce Wrap Skirts and Sarongs – coming soon! Both are made of sustainable TENCEL™ Lyocell fabric & will be launching this Friday, July 9 – available on our website and at our Boston Design Center boutique.
The Flounce Wrap Skirt is designed by Erin Kerbert, our Director of Product Design & Operations at LCD & is produced by the talented stitchers of New England at United Sewing & Design.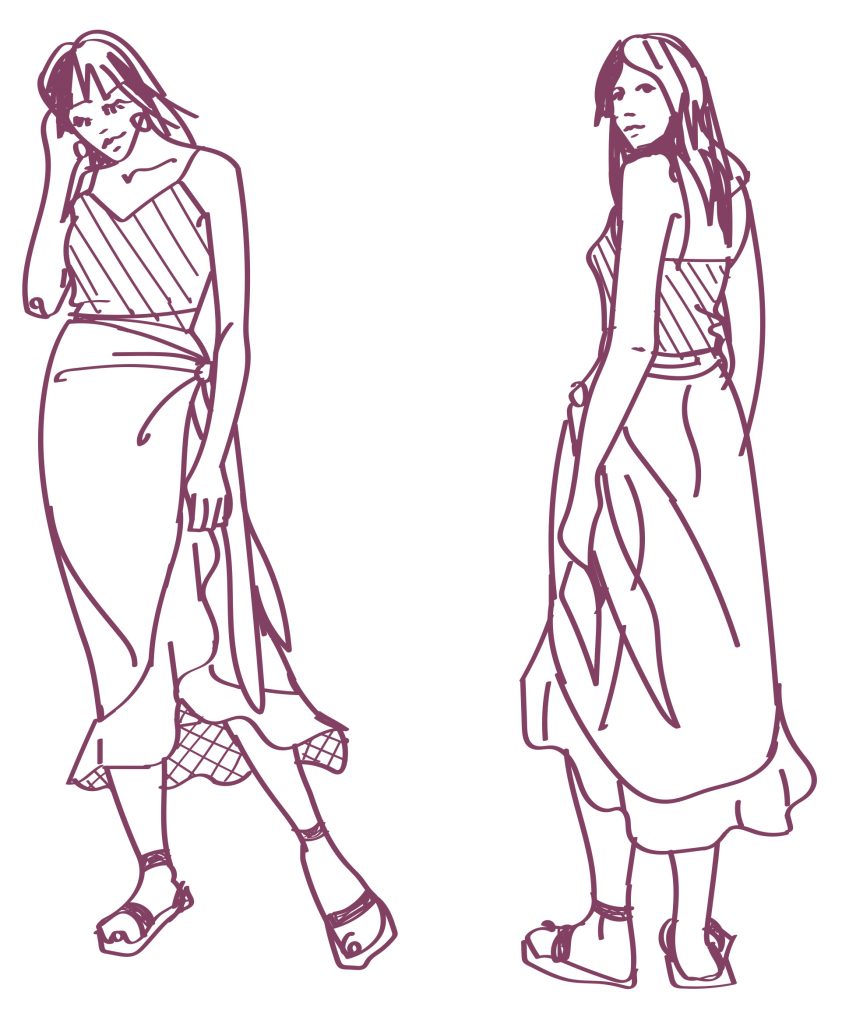 The skirt will be available in two adjustable sizes and six colorways by Linda Cabot: Dogwood Clementine, Dogwood Plum, Beach Rose Blue, Cheetah, Navy Gesture, and Hourglass Teal. 
The Sarongs are available in two sizes & four colorways: Dogwood Clementine, Lace Sage, Navy Lace Sage, and Cheetah. 
Here is an inside look at our photoshoot!
Photoshoot Day!
At our photoshoot, we had our skirts and sarongs ready to be photographed, along with LOTS of tops & accessories for styling options. The vibrant floral arrangements were made by Linda and our intern, Ashira – they came out SO beautifully.
Getting the Perfect Shot!
The weather was AMAZING! We couldn't have asked for a nicer day for our photoshoot. The sun made for warm contrast and gorgeous lifestyle shots – and we can't wait to share them with you! We were so fortunate to work with the extremely talented Anna Chernobaeva, our photographer, along with our two professional models, Taciane & Isabella, who both wore our garments and represented the LCD brand perfectly!
The Real Star of the Show!
Bowie, the pup, happily posed with all of our models and made our photoshoot a little extra special!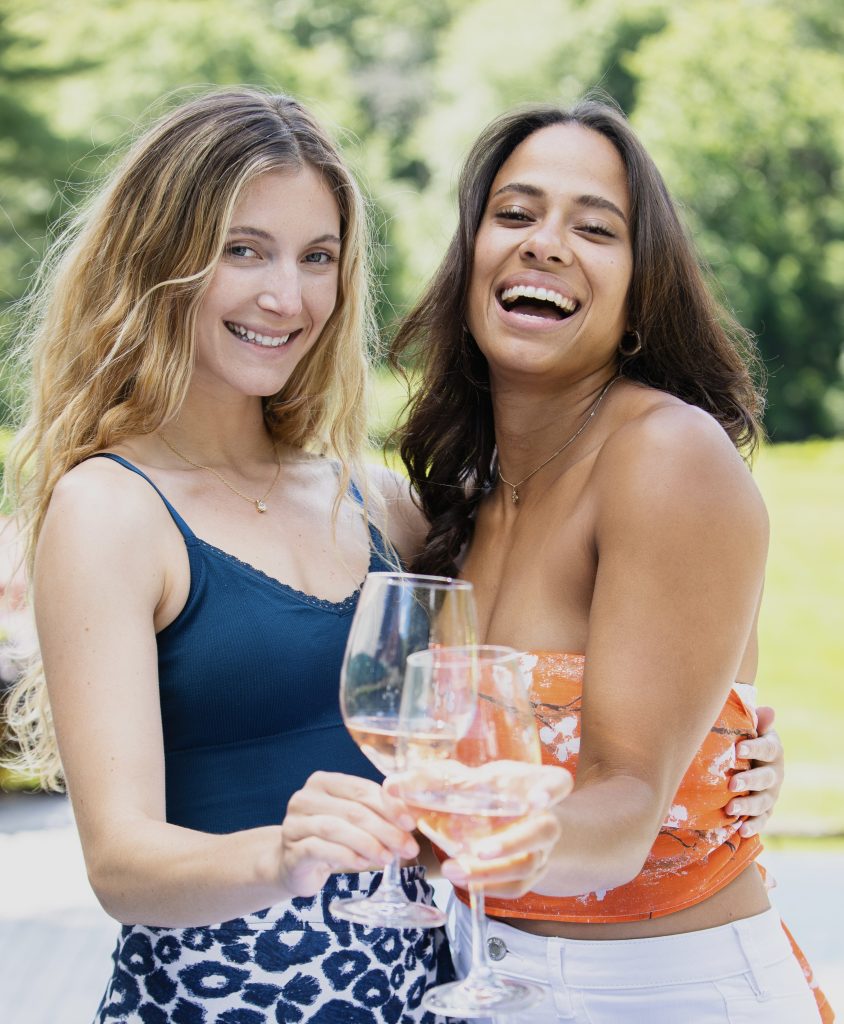 Save the Date: Friday, July 9, 2021
We will be launching our Flounce Wrap Skirts this Friday on our website! Be sure to follow us on Instagram and like us on Facebook for more content from our photoshoot. You will be able to shop our skirts and sarongs here.