Happy Earth Week! At Linda Cabot Design, we're all about celebrating the small steps that you can take to advocate for the planet in your daily life. These decisions can be as simple as upcycling an unwanted piece of fabric into a new accessory, or checking a clothing label while you're out shopping to better gauge exactly how the product in your hands came to be.
All of these steps can make for a beautiful, sustainable lifestyle, and are essential to us as a small business. At Linda Cabot Design, we're committed to an eco-friendly process from start to finish, and for us, that process begins with the material – the building blocks that our local artisans use to create our products.
So, how does each product's story begin? We'd like you to meet our earth-friendly materials that make up each and every product created by Linda Cabot Design. Read on for some fast facts on Organic Cotton, Hemp, TENCEL™, and Linen!
ORGANIC COTTON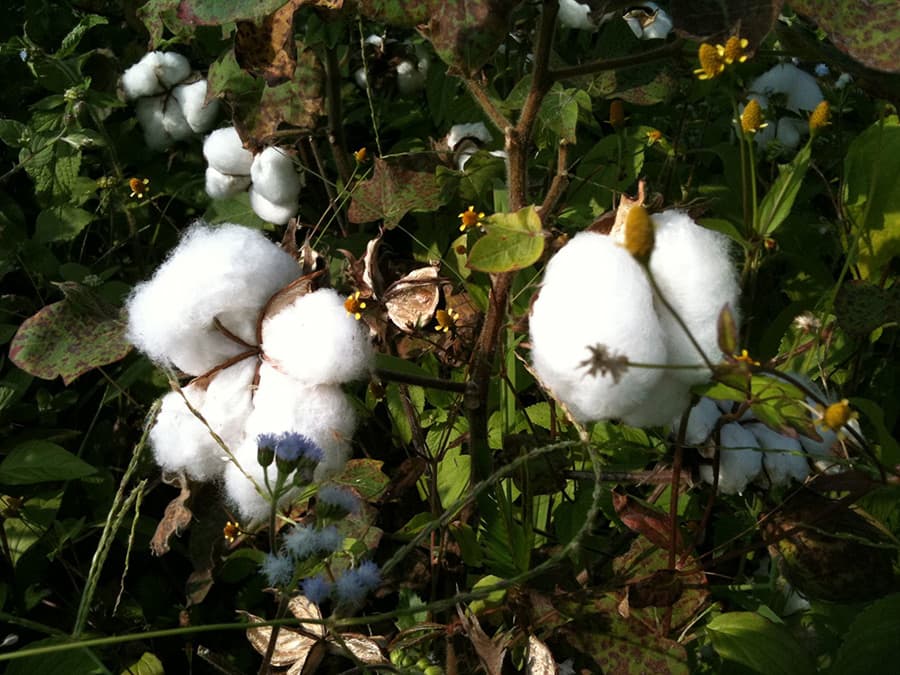 To get to why organic cotton is so special, let's talk about how it compares to conventional cotton. First of all, did you know that conventional cotton is the thirstiest crop in the world? It's true – it takes 2,700 liters of water just to make a single t-shirt out of the stuff!
Consequently, water is a precious resource – although much of our planet is covered in water, only 1% of fresh water sources around the world are drinkable, let alone usable for fashion and textile production. And yet, 1.5 trillion liters of water are used by the fashion industry each year (SUNSTAR, Responsible Fashion, 2019). This scarcity makes any step we can take to conserve our global water supply a dire necessity.
Enter organic cotton! The harvesting process for organic cotton uses much less water than other materials – 88% less to be exact, according to the Textile Exchange. Additionally, no toxic chemicals are used in the growing of organic cotton, making it much safer for farmers to work with around the world. And in the end, what's good for workers is also good for the environment; by not using harsh pesticides, organic cotton prevents toxic runoff from seeping into waterways, thereby protecting the water supply we do have at our disposal.
By saying yes to organic cotton, Linda Cabot Design also says yes to safe working conditions, water conservation, and dreamy softness that's made to last. Because of these lovely qualities, we use organic cotton to create Linda Cabot Design products, large and small, from our keychains and scrunchies to our dish towels and tabletop products.
HEMP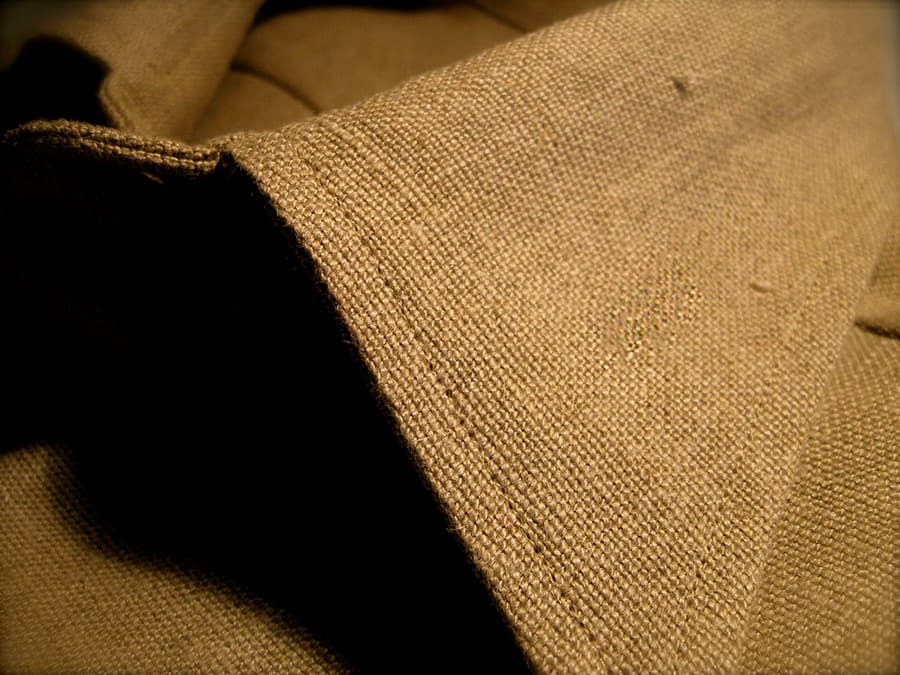 Hemp is a drought-resistant fiber that's been used for thousands of years worldwide. Due to its strength and breathability, its served as a building block for a wide range of materials, from apparel and bedding to ropes and wind sails – a favorite for those of us who dream of days on the water!
While hemp derives from the Cannabis Satvia plant, it is non-psychoactive, and like organic cotton, requires no harsh chemicals or pesticides to grow. This makes hemp an equally safe material for workers to handle, and for the environment at large.
Hemp's porousness and moisture-wicking properties also make it ideal for summer apparel. In fact, Polyester and Hemp share similar wicking properties, but as we know, polyester-based fabrics release microplastics into our environment with each wash. This makes hemp-based products, or fibers that blend hemp and organic cotton, a far more sustainable option.
Most of all, hemp is lightweight yet durable, and highly resistant to daily wear-and-tear. Because of its resiliency, we love to use hemp as backing for some of our home products, such as our merlot and sage green pillow.
TENCEL™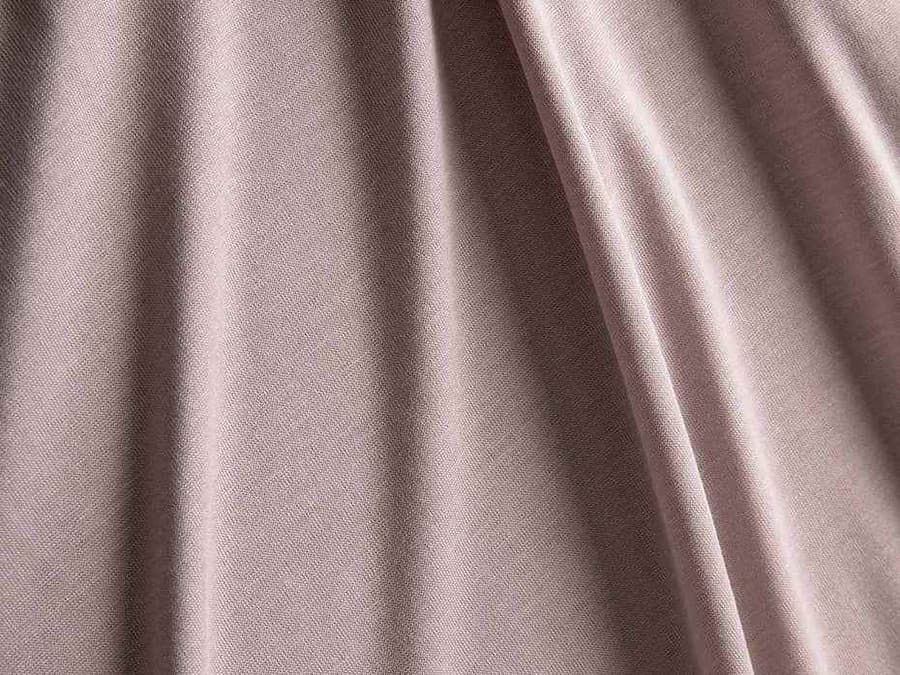 TENCEL™ materials are made from cellulose fibers harvested from trees. That's right, trees! Since these fibers are botanic in nature, they are biodegradable, lowering the amount of textile waste building up in landfills worldwide. TENCEL™ fibers are also manufactured in a closed production loop, meaning that makers are able to reuse the process materials that spin their wood pulp into yarn. As a result, TENCEL™ has a low environmental impact from the start of its life cycle to the end, making it a truly sustainable material.
TENCEL™ is trademarked by the company Lenzing, based out of Austria. In addition to creating TENCEL™ fibers, they've established a reliable stamp of approval; the company requires a recertification of their fabric every two years, thereby taking a stand against any potential greenwashing of their fibers. Since TENCEL™ certifications are traceable to the original fiber source, you can shop assured knowing that products made with this fabric are held to a high-quality, earth-friendly standard!
As for the fabric itself, TENCEL™ fibers are oh-so-soft, and like hemp and organic cotton, are breathable and long-lasting. These qualities make them perfect for our wearable products, like our TENCEL™ Lyocell Breezy Scarf. And while we're talking TENCEL™, we can't help but share that we have more products up our sleeve using this eco-friendly fabric – coming soon!
LINEN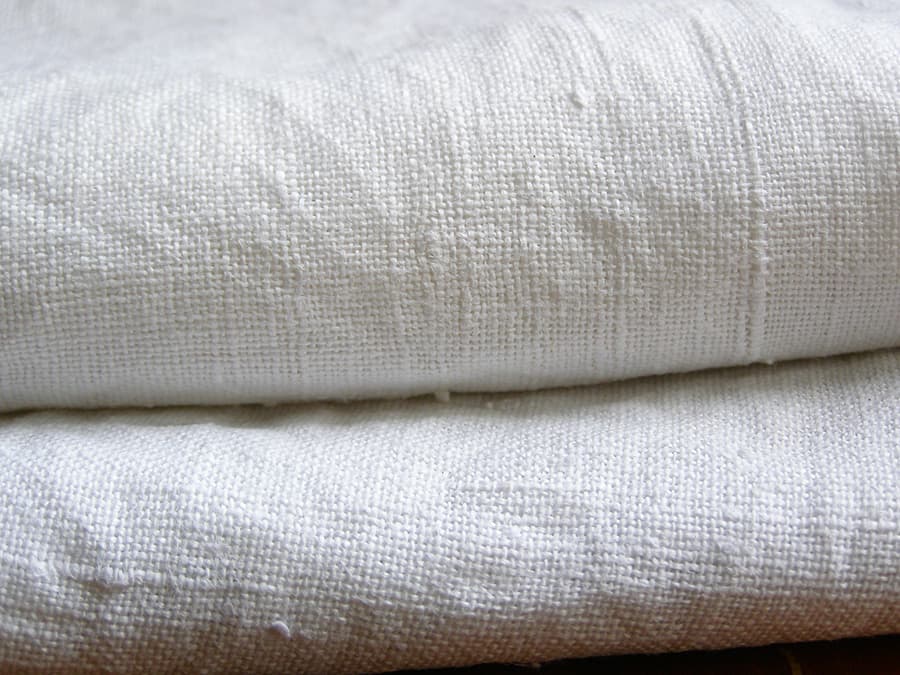 Last but certainly not least is linen, an all-natural material with its own longstanding history. Indeed, the use of linen can be traced back thousands of years, popping up in Ancient Egypt for use in burial rites, and Medieval Europe for knights to wear beneath their armor. In fact, linen is so ubiquitous that "linens" are still a commonly used way to refer to laundry and sheets, even if they aren't all made from this fabric!
Another plant-based material, linen is spun from flax fibers harvested directly from the Earth. Flax has an ideal 100-day growth cycle window, and does best in cool months – because of this shortened harvesting cycle, though, linen fibers are less widely produced, making this a truly small batch fabric. Its relative scarcity means that linen is associated with high-quality products, often seen as a component in bedding, apparel, and other home goods.
Linen is highly breathable, making it ideal to wear and use in warm climates. While the material itself feels delicate and lightweight, it's also highly durable when put through the wash, and dries quickly. Due to these winning properties, we love to incorporate linen into our table products, such as some of our napkins and place settings!
___
At Linda Cabot Design, we create responsibly sourced, beautifully made products that you can be proud to have in your home. For more on our sustainable process, visit our "Sustainability" page right here on our website.