Becoming more sustainable & eco-friendly should be on everyone's to-do list, and our wardrobes are a great place to start this summer with eco-friendly swimwear. We know that cancelling fast fashion to be more mindful with our choices is the future(!); whether that's through using what you already own or opting for secondhand when possible. However, if you are choosing to buy something new (which is also OKAY!) – you can choose to shop responsibly by supporting and buying from eco-friendly brands that support the environment and ethical production.
Although shopping sustainably can be difficult at times due to frequent greenwashing within many fast fashion brands, there are many eco-friendly companies who are working to make the industry more sustainable. A little bit of research, and you'll be sure to find earth-friendly products & brands you can trust and ultimately LOVE!
This summer, shop sustainably for your swimwear & resort wear. Always try to read about the brand's values, what materials they use, and where the products are made. You can read more on sustainability in fashion and sustainable materials here.
Here is a list of the eco-friendly swimwear brands we LOVE:
Vitamin A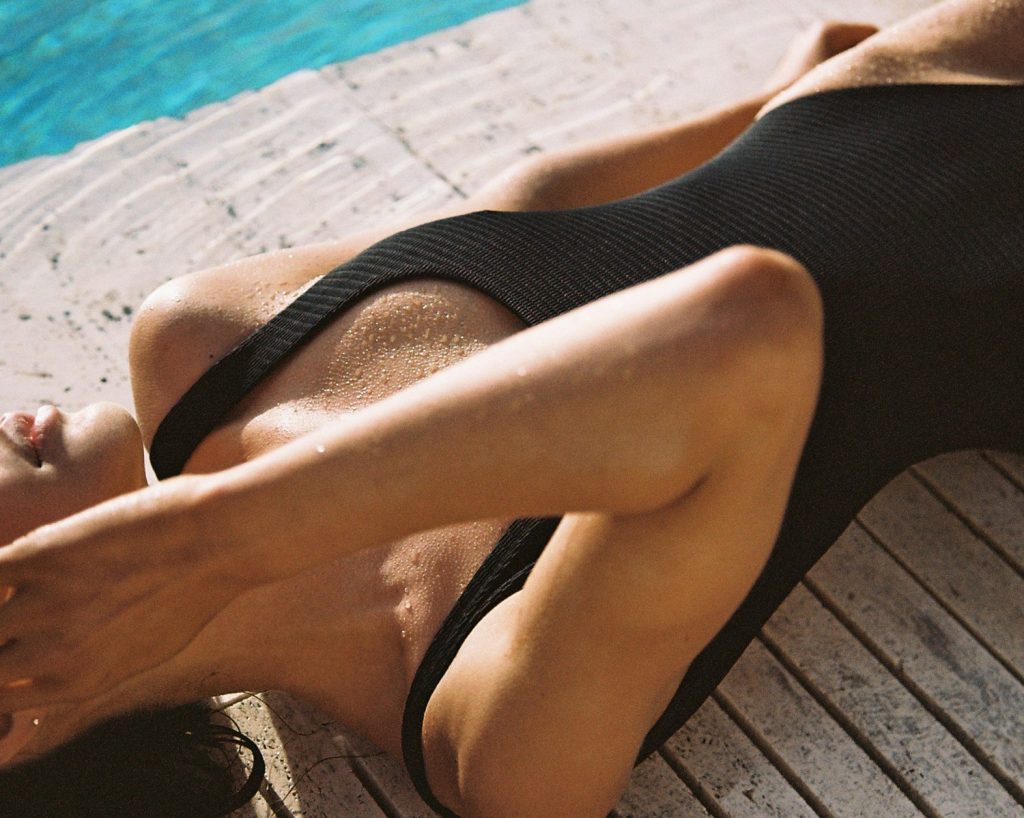 We've talked about Vitamin A Swim before in our Sustainable Summer Beach Guide, and it's because we are obsessed! Vitamin A offers a wide range of swimsuit styles and so many beautiful patterns & colors. All of their swimwear and apparel is sustainably made in California using materials we LOVE like TENCEL™ and their own sustainable material EcoLux™, which is made from recycled fibers. We love this Reese One Piece in black to pair with our LCD sarongs!
Linda Cabot Design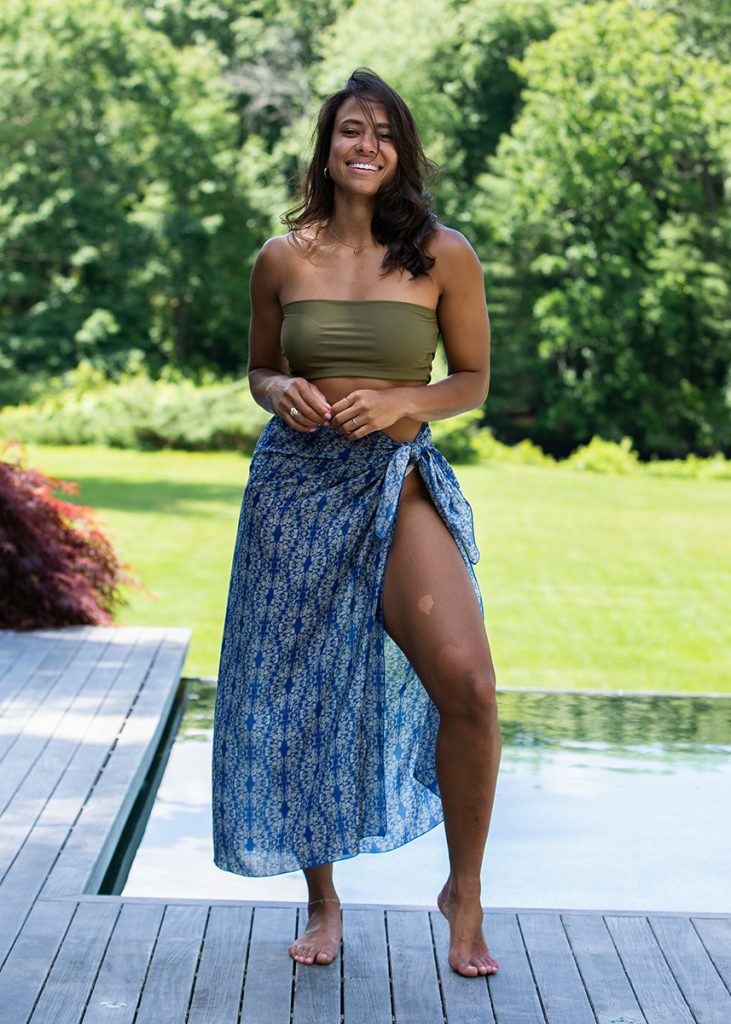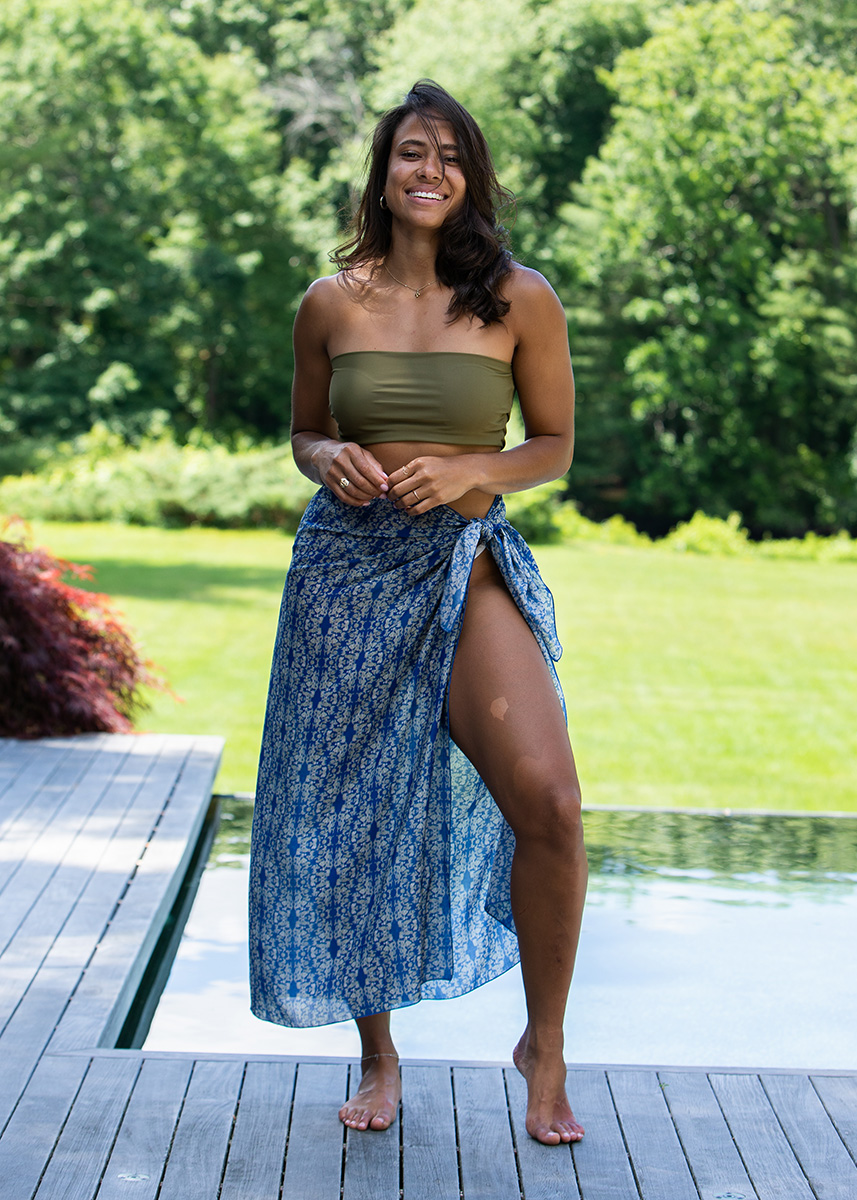 We love, love, LOVE our new sarongs! 🙂  These are the perfect beach coverup that will make you look good & feel great. Our sarongs come in both small and large lengths giving you endless styling options. Made from TENCEL™ Lyocell and sewn ethically in New England, this sustainable sarong is perfect for any summer outfit. Shop now here.
Do Good Swimwear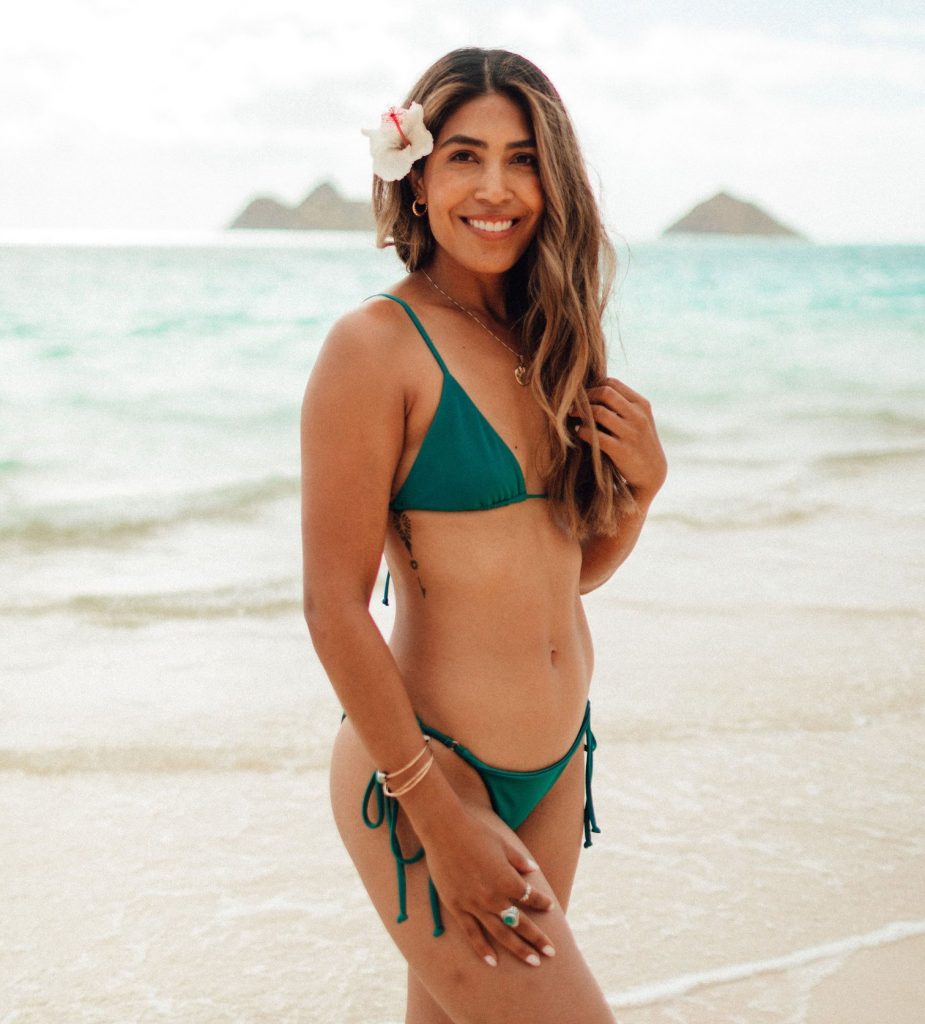 Do Good Swimwear is an awesome small business that provides sustainable and ethically made swimwear run and owned by women of color <3 ! Do Good uses the sustainable material Econyl which is made from ocean waste. Even better, they use their leftover fabric to create scrunchies, earrings, and patches for old swimwear – something LCD loves to do as well with our Tencel Hair Kerchiefs! We love this Ashley Tri Top in emerald to pair with our Large Sarong in Dogwood Clementine.
BOLD Swim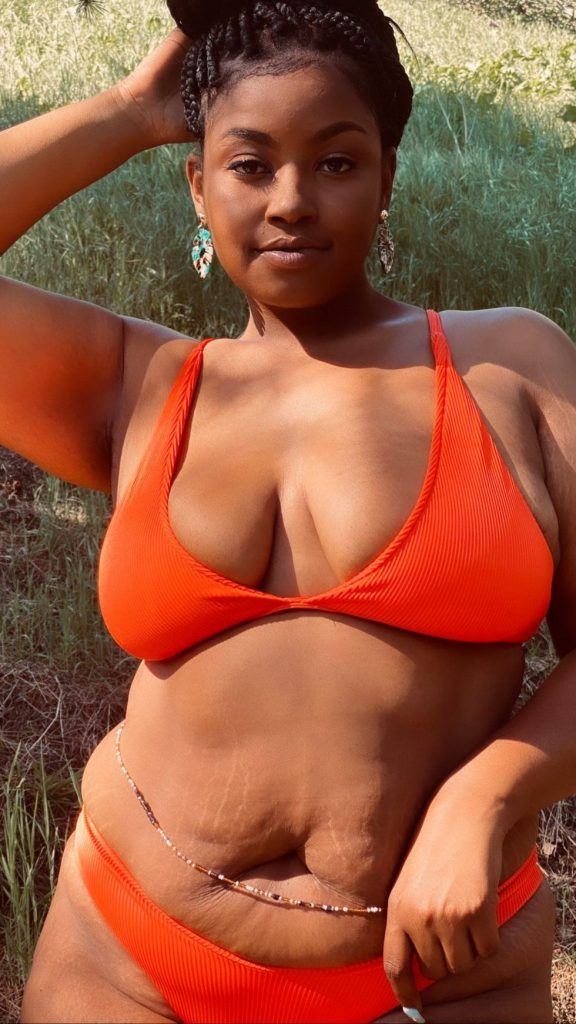 We love BOLD Swim for their size-inclusivity and bold colors. Amni Soul Eco® Thread — is a biodegradable nylon fabric manufactured in Brazil that is both eco-friendly and super soft. BOLD offers sizes ranging from S-XXX, something not many brands do! We love this bright & bold Coral Swim Set for summer. Orange is the new black, right?!
Girlfriend Collective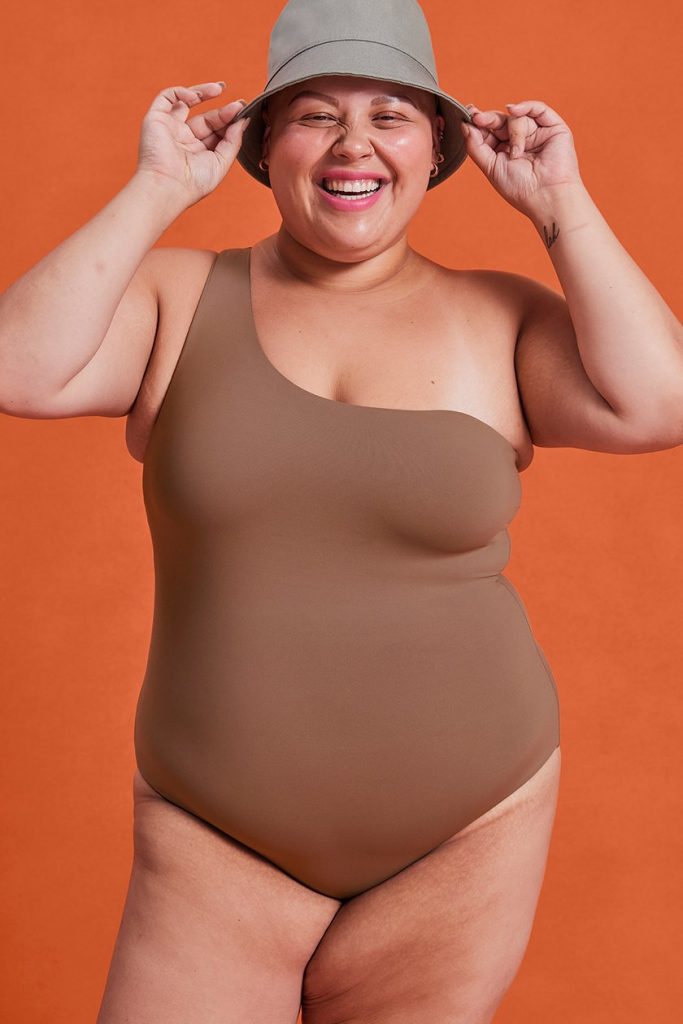 Girlfriend Collective is a super trendy sustainable brand that offers everything from swimwear – to activewear – to basics & more. We love their swimsuits and how timeless & minimalistic they are — and buttery soft! Made from recycled fishing nets, these sustainable swimsuits are the perfect addition to your sustainable closet. We love this brown, one shoulder Equator Oasis One Piece, and the best part — Girlfriend Collective donates 1% to Healthy Seas!
Shop Linda Cabot Design apparel here.