'Tis the season of giving sustainably. We are so excited to announce that our Eco-Friendly Holiday Gift Guide 2021 is live! Just in time for all of your holiday shopping needs, we have a variety of sustainable gifts for all of your loved ones (and yourself of course!) From accessories & home decor to baby products & more — welcome to your one-stop-shop! We love promoting for a healthier earth, read more for tips on how to recycle and reuse waste.
Check out our Eco-Friendly Holiday Gift Guide 2021 now: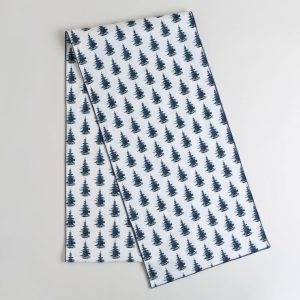 Table Runners & Napkins
Deep reds, snowy grays, and pine tree patterns — our holiday table runners and napkins are an excellent addition to your holiday home decor and perfect for hosting holiday gatherings. All of our table runners, napkins, and cocktail napkins feature patterns made from paintings by Linda Cabot, & sustainably printed onto organic cotton and linen. Pictured above is our Table Runner in Amesbury Pine White. This blue and white pine tree pattern has us so excited for cozy & snowy winter this year.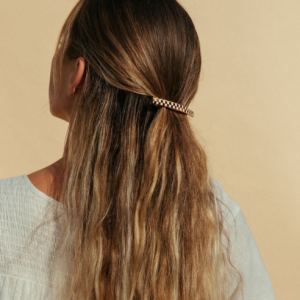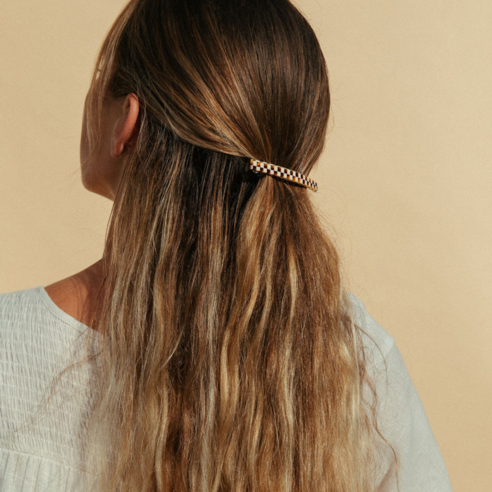 Hair Accessories
Barrettes, hair claws, scrunchies & more! Hair accessories are great for gift-giving to that special loved one. We offer a wide variety of Nat+Noor hair accessories like this Lily Checkered Barrette pictured above. Nat+Noor is a small, woman-owned business who makes contemporary-chic & sustainable hair accessories. Also, check out our own Linda Cabot Design Scrunchies with Ties and Tencel Hair Kerchiefs — made from upcycled LCD fabric remnants leftover from prior production in New England.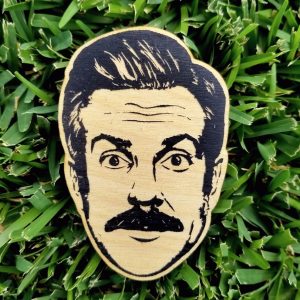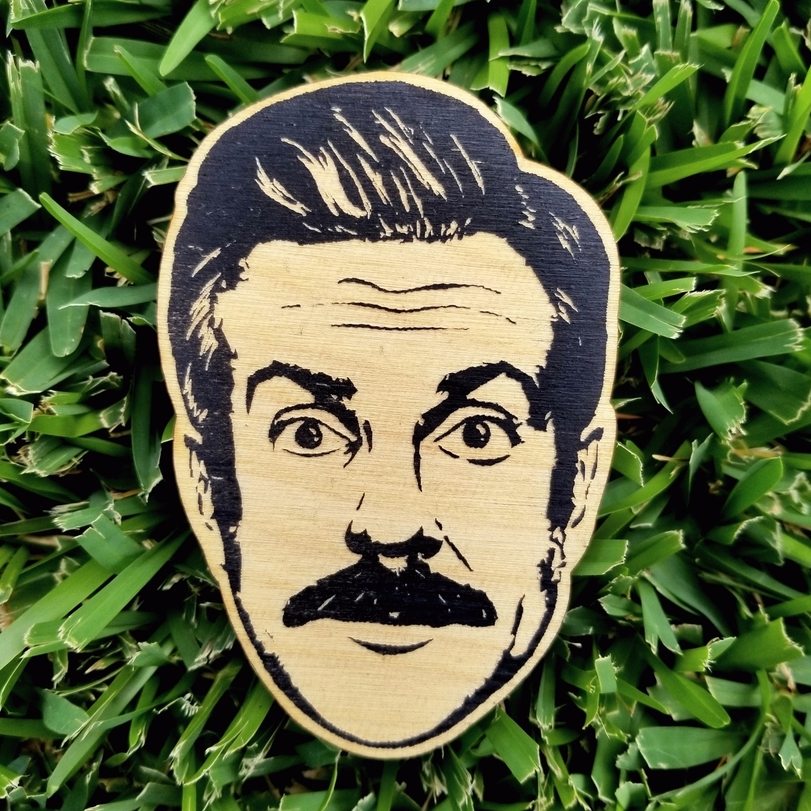 Ornaments
Our Famous Faces Ornaments were a huge hit last year and we are so excited to be offering them again featuring one of the most famous faces of 2021 — Ted Lasso. Our collection includes classic stars and historical favorites. Including Ted Lasso, Britney Spears, Beyonce, Frida Kahlo, Jean Michel Basquiat & more. Be sure to also check out our other wooden ornaments & festive Santa decorations.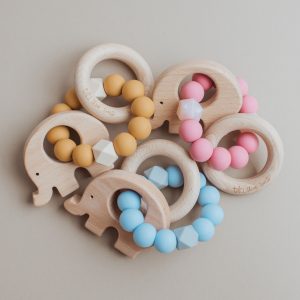 Baby
Function & sustainable gifts for all! — including the newest members of the fam! Shop our new baby accessories from Baby Bar & Co. Made in Houston, TX, these baby accessories are made from silicone and beechwood – the perfect eco-friendly gift for the little ones. These Elephant Teethers are our current favorite in the shop. We also have silicone baby utensils, bibs, and sippy cups, as well as other adorable teethers & rattles. All of our baby accessories pair beautifully with our ridiculously Linda Cabot Design organic cotton Baby Bundles and Burp Cloths.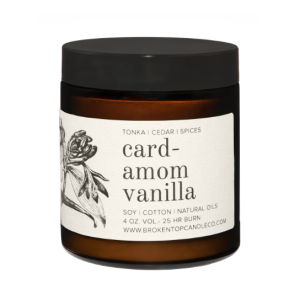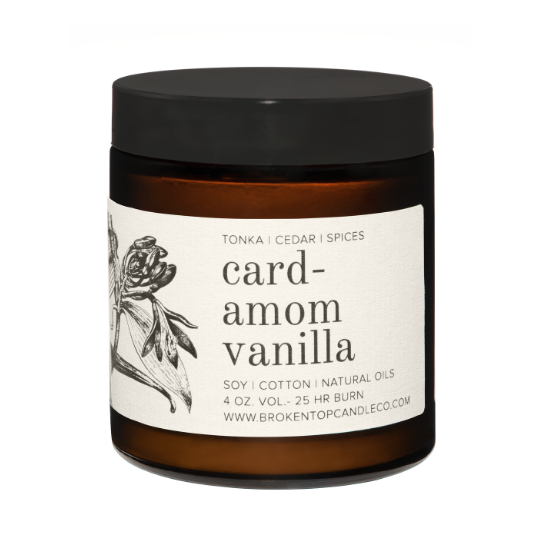 Candles
Cozy season is upon us & there is nothing better to warm up a room like a holiday candle. Cardamom Vanilla, Cranberry Orange, and Christmas Tree (of course) are just a few of our new candles this season. These organic soy candles will have any room smelling welcoming & cheerful. Made in the USA, these glass jar candles are eco-friendly & biodegradable. You can feel great gifting this holiday season.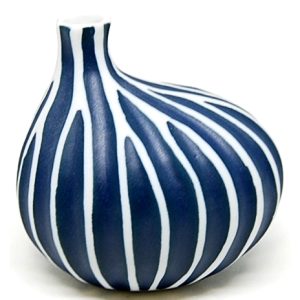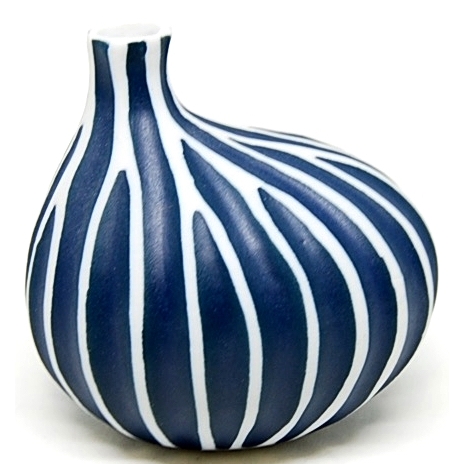 Ceramics
Our new bud vases have been flying off the shelves! Artisan-made in Thailand, these small vases by Art Floral Trading Co. are a beautiful addition to any counter-top or home office. These small ceramic vases come in gorgeous ocean-themed colors; cool blues, subtle whites, & deep grey tones. Shop our variety of contemporary flower bud vases for you and your loved ones, like this funky Mandy Bud Vase pictured above.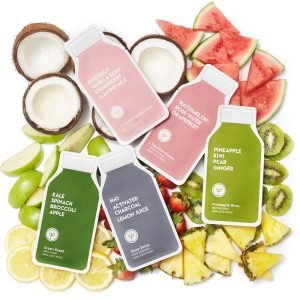 Skincare & Wellness
Dry skin season is upon us and we have just the stocking stuffer you'll need: ESW Beauty Sheet Masks. These 5 sheet masks are vegan, cruelty-free, and made from cupra cotton, sustainable & biodegradable waste material often discarded from cotton processing. Our sheet mask options include: anti-aging, moisturizing, detox & more; each a luxurious self-care-treatment for you or a loved one. We also carry a range of other wellness & beauty products including Shampoo & Conditioner Bars, Botanical Lotion, and even a Plant-Based Highlighter.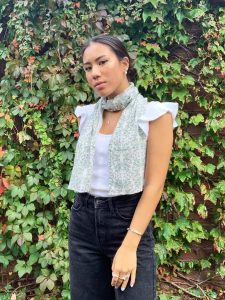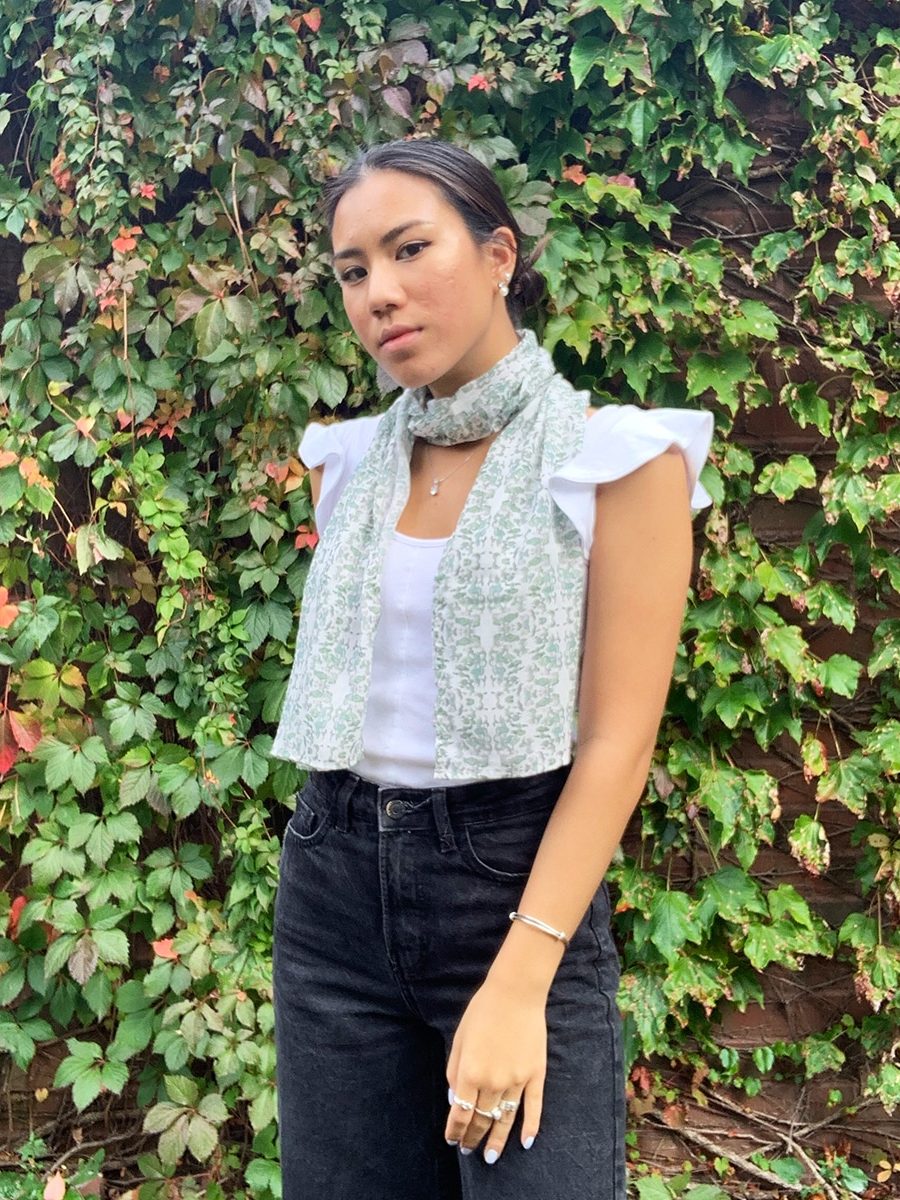 Scarves
Stay warm & fashionable with our Linda Cabot Design Scarves. Pictured above is our Accent Scarf in Lace Sage, but don't miss our other scarf styles including Wrap Scarves and Square Scarves that come in a variety of colorways and patterns. All of our LCD scarves are made from TENCEL Lyocell, a sustainable material made from trees, and each of the patterns feature interpretations of Linda's gorgeous paintings. We are also so excited to be offering Organic Cotton Scarves by Rubyzaar (with a lot more color options on the way!)
Shop our Linda Cabot Design Holiday Gift Guide here.